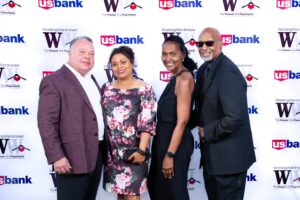 We are just weeks away from the 2022 Working Wardrobes Gala, Growing Through the Decades. This dazzling night underneath the stars will be a time to reflect on our 32-year history of helping Orange County residents return to the workforce and achieve The Power of a Paycheck ™. This OC nonprofit fundraiser will celebrate how the seeds planted by volunteers, donors, and supporters over the past three decades have bloomed into changed lives, now and for generations to come.
Our donors give consistently and generously throughout the year, funding the many client services' career readiness programs that Working Wardrobes offers, including topical career workshops, training, resume building, critical needs assistance, networking opportunities, and more.
This year, Working Wardrobes will honor each decade by highlighting individuals who have helped build this organization's impact over the last thirty years by getting over 115,000 clients prepared for the dignity of work and The Power of a Paycheck ™. Preview some of our sponsors and honorees below.
Introducing Growing Through the Decades 2022 Gala Sponsors
Presenting Sponsor: U.S. Bank
Masterpiece Sponsors: Boot Barn, H&H Lee Foundation
Artifact Sponsor: Boeing, Pacific Premier Bank, Sylvia Michler, and Windsor Fashions
Curator Sponsors: Apriem, Carolyn & William Beaver, IngramMicro, Leaderology, Mechanics Bank, Pacific Western Bank, PeopleSpace, Robert Half, South Coast Plaza, UBS, Withum
Celebrating Growing Through the Decades 2022 Gala Honorees
Toni and Terry McDonald: These longtime supporters of Working Wardrobes lead by example with their philanthropy, and were among the first to join the Rebuilding Careers Coalition (RCC). By joining the Coalition and leading the way with the RCC, this giving collective empowered 80 clients in 2022 alone. Their RCC membership and leadership creates a sustainable solution to providing job seekers across Orange County with career readiness solutions that help them get back to work.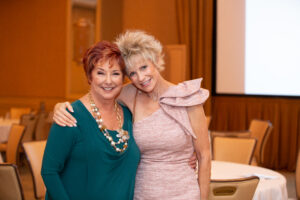 Kristi Willette: The VetNet Program, which began in 2012,  was created to rectify the specific challenges that prevent transitioning active duty, reserve, guard, Veterans and their families from reentering the workforce. This program thrives in large part due to the philanthropy of Kristi Willette. Kristi's enthusiasm for life and dedication to supporting individuals who have served in our nation's military inspires all of us!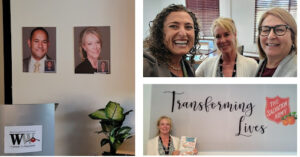 Cindy Hodgkins: This former Working Wardrobes client's life was transformed by the organization years ago. She now "pays it forward" by working at the Salvation Army, where she enthusiastically supports others on their empowerment journey. Cindy's experience showcases how career readiness services helped her create a better future for herself, and changing her life now has created countless positive ripple effects in our community.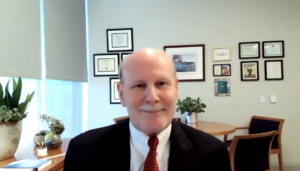 Richard Ward: Richard served for many years as the Chair of the Board of Governors of The Center Club, and first came to know Working Wardrobes in 2017 when the Center Club awarded Working Wardrobes to be their CARES Grant partner for that year. Richard accepted the invitation to provide a legacy gift to Working Wardrobes — a gift that celebrates the 30-year legacy of Jerri Rosen and makes a major impact on Working Wardrobes' programs. Richard believes wholeheartedly that Working Wardrobes and its objectives are one of the best ways to bring meaningful and long-term change to Orange County. 
Register for the 2022 Working Wardrobes Gala Today!
This year's event takes place at the Bowers Museum. We invite you to participate in Growing Through the Decades by purchasing tickets, participating in the online auction, and helping spread the word! Join us for a cocktail hour, fabulous dinner, and auctions. Make sure you register today to be alerted when the auction goes live. You do not need to attend in person in order to bid and win!
To buy tickets or tables visit here .
About Working Wardrobes
Working Wardrobes empowers and prepares individuals for the dignity of work. Founded in 1990 by Jerri Rosen, Working Wardrobes serves approximately 5,000 job seekers in Southern California and beyond each year. By providing no-cost assessments, training and certifications, career coaching, individualized employment plans, and wardrobe services, we have helped over 115,000 clients overcome barriers to employment and The Power of a Paycheck™. For more information, please visit www.workingwardrobes.org.