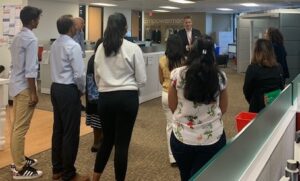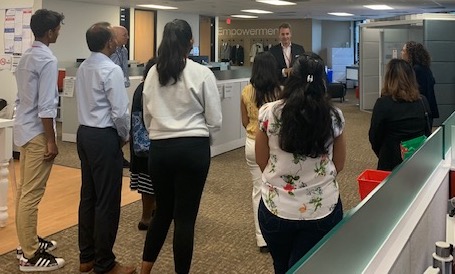 As the CEO of Working Wardrobes, I aim to have my ear to the ground every single day to best address the needs of those wanting to reenter the workforce and seeking rebuilding careers training programs. I believe that as the world around us changes, individuals have the power to be firm but flexible — firm in their choices, values, and the belief that they are valuable and contributing members of communities, and flexible enough to pursue new challenges and address growing needs with awareness.
Everyone deserves reliable, living-wage work, and growing industries offer some of the most promising positions. Working Wardrobes is dedicated to creating programs to help clients enter these critical fields. These programs are powered by dedicated donors that collectively support the mission to help job seekers prepare for the workforce.
Which Growing Industries are Critical in Orange County Right Now?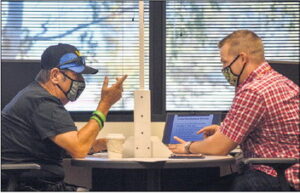 2022 has brought plenty of intriguing new industries to the forefront , including healthcare, medical technology, IT, cloud computing, artificial intelligence, data analytics, social media and digital marketing, among many others.
Each of these industries offer jobs that provide a livable income for job seekers, so long as aspiring professionals have the tools to enter the field. Every career path is a journey. Unfortunately, if a worker is out of the workforce for a long time, they may need updated skills to catch up and get back on the track of their career path.
The programs that Working Wardrobes offers, made possible by partnerships with industry insiders, keep our clients' skills on par with changing opportunities in the workforce.
Who Do Working Wardrobes' Rebuilding Careers Training Programs Serve?
Working Wardrobes is built for individuals seeking employment and needing help overcoming barriers to prepare for the dignity of work. We offer specific programs that help the unemployed and underemployed, young adults, justice-involved, seniors, Veterans, transitioning active duty, reserve, guard, and their families.
Working Wardrobes develops programs and partnerships to help job seekers. Programs include resume updates or creation, soft skills training, virtual and in-person workshops, interview preparation, customer service certification, career coaching, and more.
Working Wardrobes' programs are also designed to help those affected by the economic downturn who are hoping to rebuild careers in a field where they already have experience. For these clients, Working Wardrobes offers a resume overhaul, skills and personality assessments, one-on-one interview practice, coaching with an individualized employment plan, and yes, even wardrobing services.
Support Aspiring Orange County Professionals Through the Rebuilding Careers Coalition
The Rebuilding Careers Coalition is a collective of dedicated individuals and organizations committed to helping job seekers get back on their feet and back to work. This support empowers our clients and shapes the workforce of tomorrow. You, too, can join the Coalition by donating $100 or more monthly. You or your company's membership in the Coalition will help 80 clients in 2022 gain the necessary tools to successfully prepare for the workforce.
Financial contributions aren't the only way to support job seekers, though. We welcome contributions of expertise and helping hands volunteering. You can also open doors! Sharing your connections to employers can help us provide needed training, give referrals of clients to jobs, and garner financial sponsorships and even more volunteers through Corporate Social Responsibility Days spent with Working Wardrobes. There are countless ways to join our mission to bring The Power of a Paycheck ™ to people across southern California and beyond. Support our community's job seekers by visiting www.workingwardrobes.org/support-our-clients/
About Working Wardrobes
Working Wardrobes empowers and prepares individuals for the dignity of work. Founded in 1990 by Jerri Rosen, Working Wardrobes serves approximately 5,000 job seekers in Southern California and beyond each year. By providing no-cost assessments, training and certifications, career coaching, individualized employment plans, and wardrobe services, we have helped over 115,000 clients overcome barriers to employment and The Power of a Paycheck™. For more information, please visit www.workingwardrobes.org.