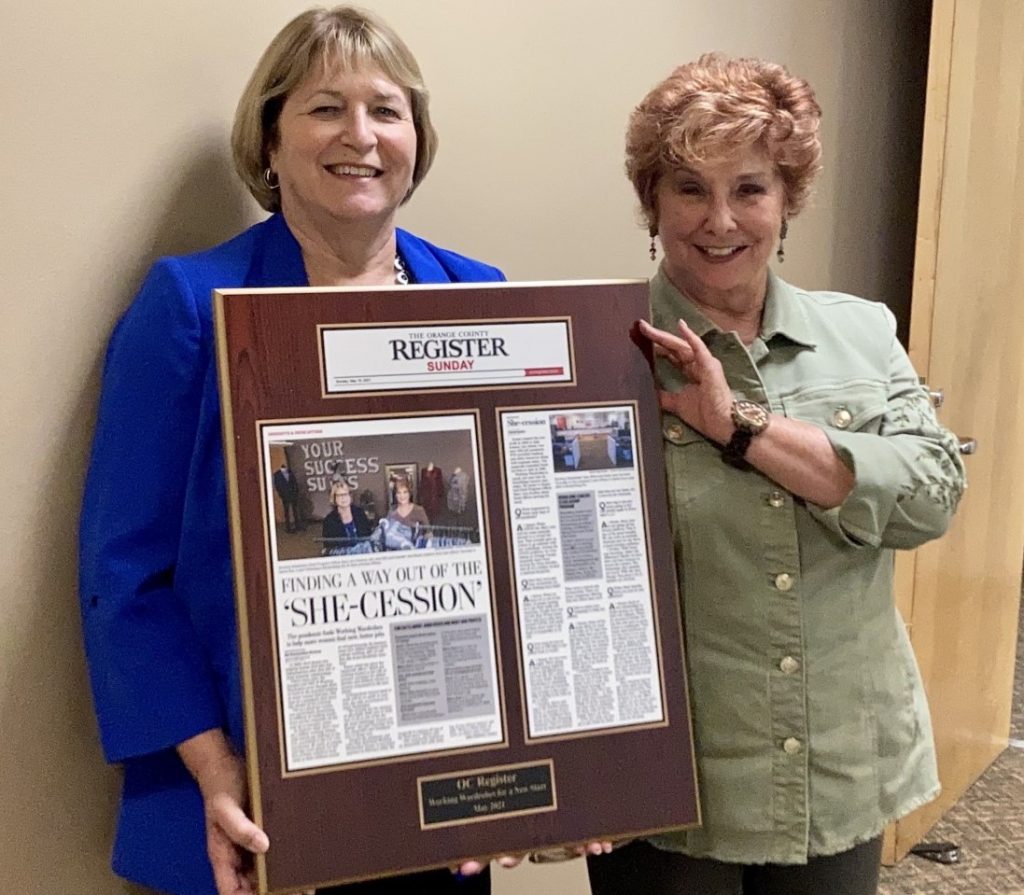 Mary Ann Profeta and Jerri Rosen
Working Wardrobes and OC Register Shed Additional Light on the "She-cession" 
When we developed our Rebuilding Careers Report highlighting the overwhelming unemployment issues women now face in the wake of the pandemic, the ultimate goal was that more people would become aware and lend their support to help women get back to work.
We were honored when journalist Samantha Gowen of the Orange County Register visited our offices recently to speak with Working Wardrobes founder and CEO, Jerri Rosen, and Chief Program Officer, Mary Ann Profeta, to discuss how our organization is combatting the problem of women's unemployment here in Southern California.
Dubbed the 'she-cession,' women's unemployment and under-employment are very real and significant problems today.
Consider these statistics:
In the U.S., four times as many women as men dropped out of the labor force in September 2020 – roughly 865,000 women compared with 216,000 men1.
There were 2.2 million fewer women in the labor force in September 2020 compared to the year prior1.
Three female groups, in particular, face distinct challenges: senior-level women, women in minority groups, and mothers2.
Mothers are more than 3 times as likely as fathers to be responsible for most of the housework and caregiving and are 1.5 times more likely than fathers to spend an extra three or more hours per day on housework and childcare – equivalent to 20 hours per week2.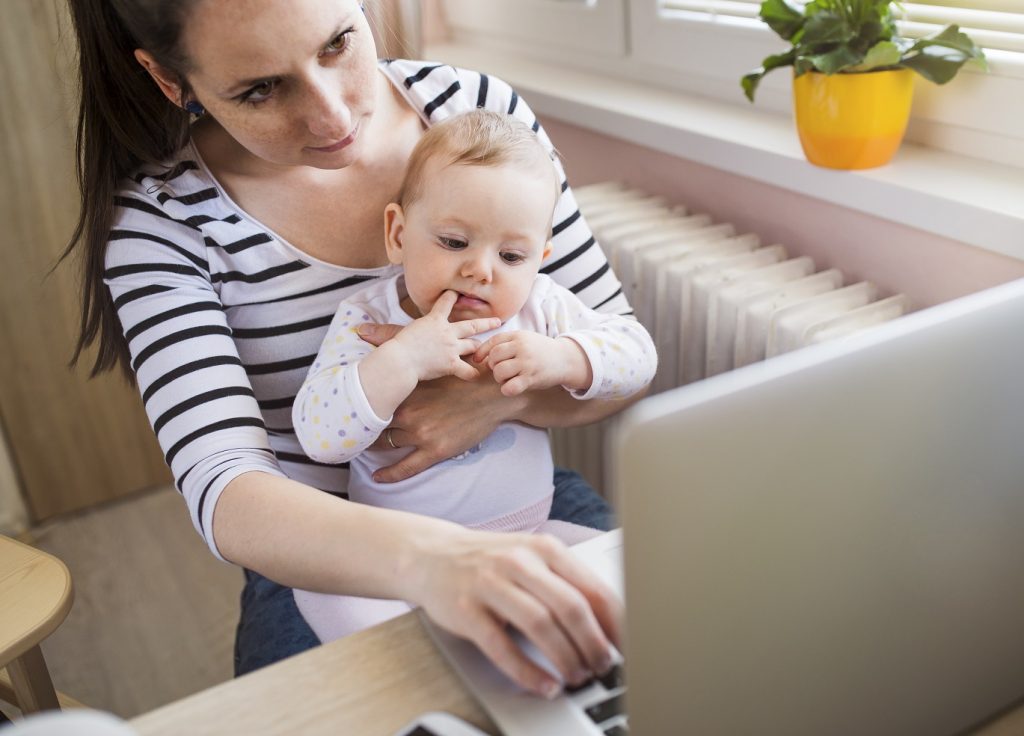 Samantha's article sheds additional light on this subject, which is exactly what we had hoped.
Throughout the pandemic and still today, we are working around the clock to help women find jobs.  Our Rebuilding Careers scholarship program is an essential part of these efforts. Each scholarship provides women with the following:
Intake with a career coach
The development of an Individualized Employment Plan
Practice interview sessions
One-on-one goal settings with a career coach
Participation in multiple career development workshops
Computer technology training and certification
A laptop computer and initial software
A one-year MasterClass subscription for training
Wardrobe services and an interview outfit
Please support the Rebuilding Careers scholarship program for women today.
And please read our Rebuilding Careers Report about Women's Unemployment in Southern California.
Thank you.  Your support means so much to women who are struggling in our community.
1 Bureau of Labor Statistics
2 McKinsey & Company
Are you, or someone you know, out of work?  Do you need help?  Please call (714) 735-4409 to speak with a career coach today!