Rebuilding Careers Report:
Women's Unemployment in Southern California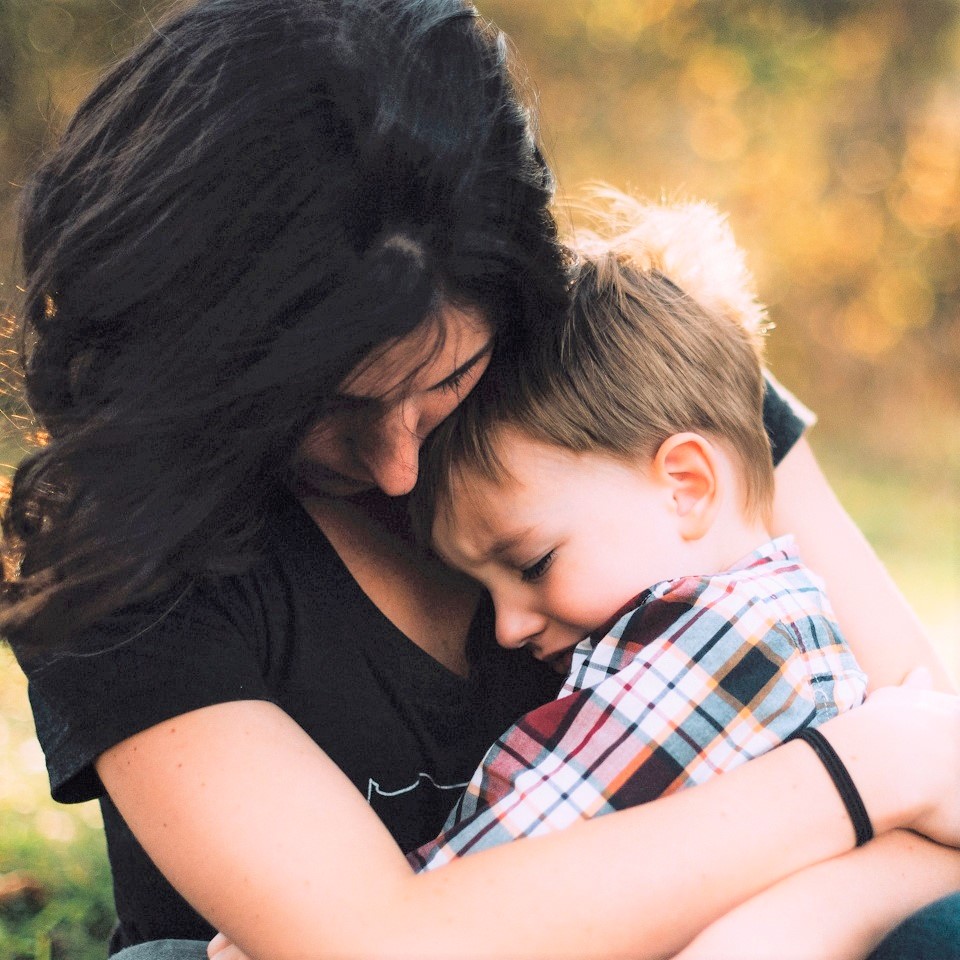 Fighting the SoCal 'She-cession' to Help Women Rebuild Their Careers and Lives
When it comes to unemployment, women of all races and from all walks of life have suffered the most through the pandemic.  For millions of women here in Southern California, COVID-19 has delivered a unique and catastrophic one-two-three punch.
To begin, restaurants, retail, and health care – the primary female job sectors – were impacted earliest and hardest by the pandemic. The second wave knocked out many government jobs, yet another sector in which women outpace men.  The final blow for women came with the closing of child care centers and shifts to remote schooling which have saddled working mothers with overwhelming household responsibilities.
The pandemic's triple punch not only pushed women out of jobs they currently held, it is now preventing many from seeking new employment.  What's more, its effects on at-risk populations, such as single mothers, domestic violence survivors, and female veterans are even more acute.
The pandemic has stymied female employment and our local economy.  It has stolen dedicated, experienced, and educated women from jobs in droves. And it has set us back from the generations-long progress women have made in the workforce.
The increase in women's unemployment, known as the "she-cession," is grim.
In the U.S., four times as many women as men dropped out of the labor force in September 2020 – roughly 865,000 women compared with 216,000 men1.
There were 2.2 million fewer women in the labor force in September 2020 compared to the year prior1.
Three female groups, in particular, face distinct challenges: senior-level women, women in minority groups, and mothers2.
Mothers are more than 3 times as likely as fathers to be responsible for most of the housework and caregiving and are 1.5 times more likely than fathers to spend an extra three or more hours per day on housework and childcare – equivalent to 20 hours per week2.
In response to school, child care, and camp closings, as well as reduced hours and reduced class sizes, significantly more women than men have reduced their work hours, left work to care for children, and spent more time on education and household tasks3.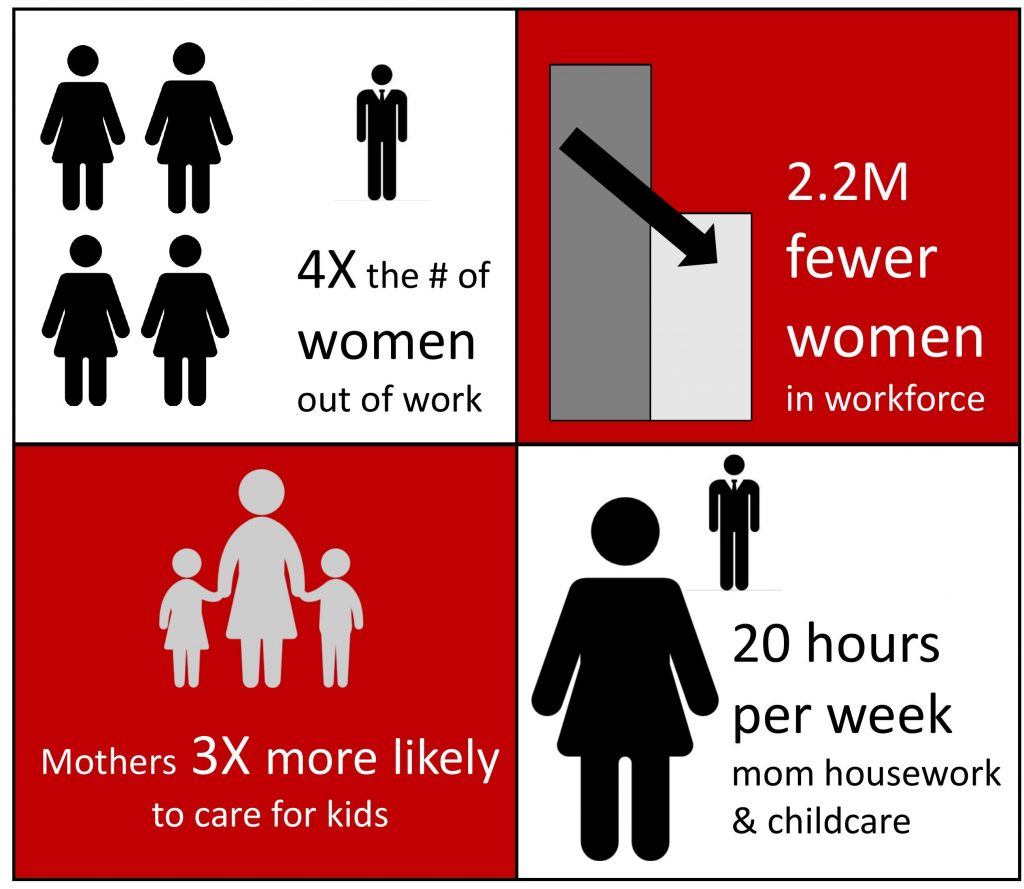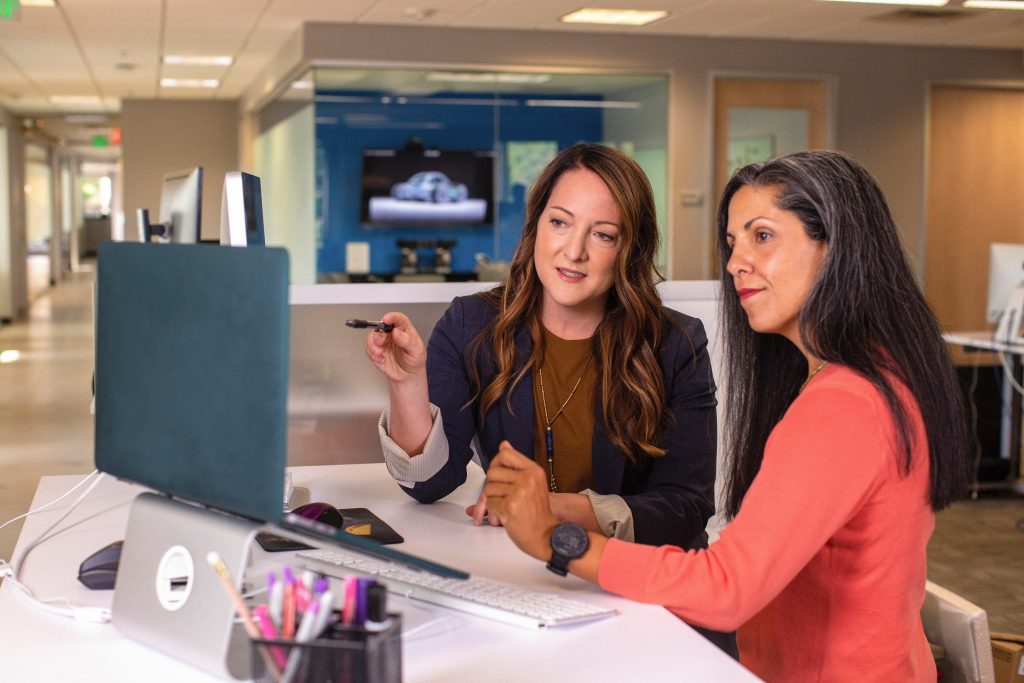 Even women with seemingly recession-proof jobs, such as educators, lawyers, accountants, and engineers face an uncertain economy and along with it, furloughs, extended time off, and layoffs.  Their futures are precarious.
California ranks among the top three states in which a dollar stretches the least.  It also ranks as the 4th most expensive state in the nation in which to live.  When you consider these statistics, the economic collateral damage caused by the pandemic is compounded.
Put simply, it's harder for jobless women here than in nearly any other state in the country.
Female joblessness impacts families, finances, and health.
Through COVID, approximately 1 in 5 workers who were on unemployment insurance received a meager $300 per week on average, with dramatic effects on families' economic security3.  One in 8 households has faced food insecurity3 and as much as 43% of renter households faced eviction3.  All told, one-in-four adults have had trouble paying their bills since the coronavirus outbreak started4.
Equally concerning are the after effects of the coronavirus pandemic and its impact on women. They now battle increased rates of stress, exhaustion, burn out, isolation, the inability to talk about the impact of current events, and discomfort in sharing their challenges with others2.
Finally, studies show that there are long term financial implications when layoffs and furloughs spike, such as they did during COVID. For example, wages of workers who were laid off during the 1980s recession dropped by 30%.  Sadly, 20 years later, their wages were still more than 15% lower than when they had originally lost their jobs.  Even in regions where layoffs weren't as bad, wage losses were "significant" 10 years later5.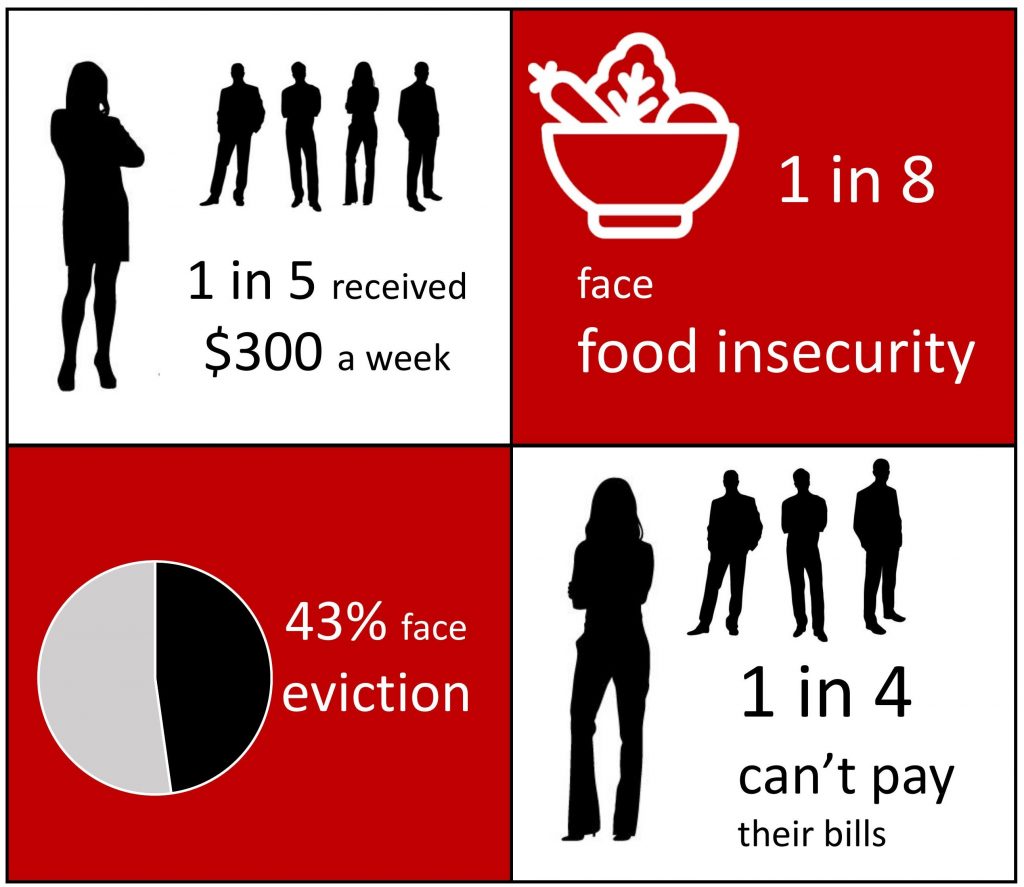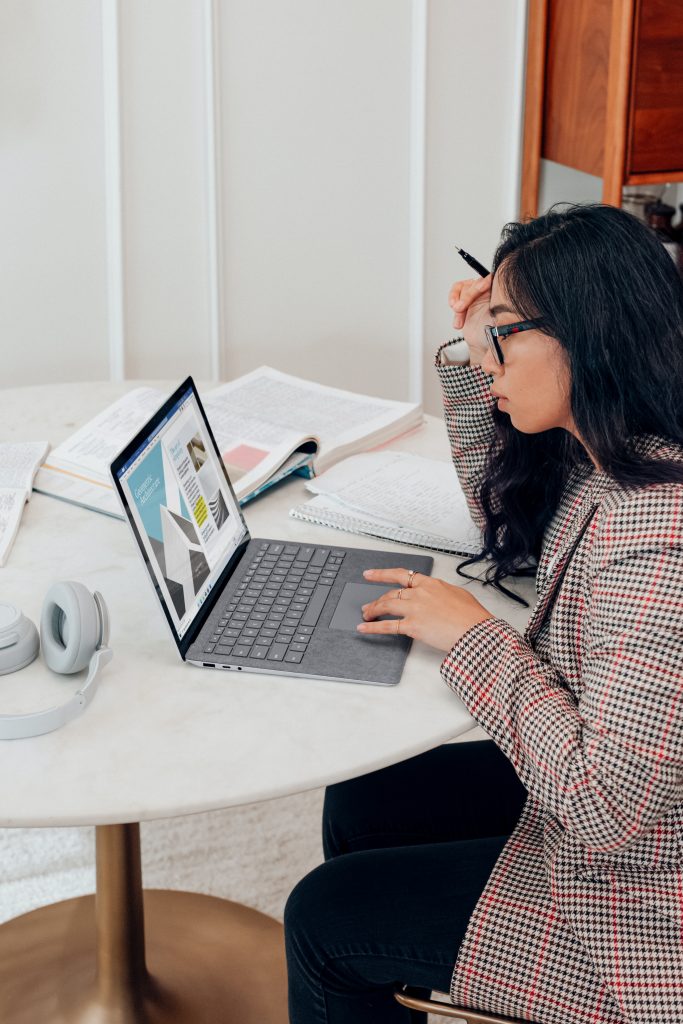 We must get women on their feet and back to work.
Thirty years ago, Working Wardrobes was founded to help women overcome challenges to find meaningful employment.  Our work has evolved through the years to help all at-risk populations find jobs.  Today, we have come full circle – our founding mission of helping women has never been more critical to the survival of our community, and to the financial and emotional health and well-being of the people who live here.
There are specific initiatives we can't control, such as immediate and long-term action to shore up child care infrastructure and the establishment of more progressive work-family policies.
There are, however, three very important action-oriented strategies that are required to help women find jobs in Southern California today.
First, jobs must be mapped to industries that are in recovery.
Next, skills must be retooled to help women find jobs in the industries in recovery.
Finally, women must receive all the workforce readiness resources they need for long term career success.
In line with these strategies, Working Wardrobes has launched a unique scholarship program designed specifically for women, called the Rebuilding Careers Scholarship Program.
Working Wardrobes IS Rebuilding Careers for Women
The Working Wardrobes Rebuilding Careers scholarship program helps women achieve career success in these uncertain times.  Today, it is our cornerstone program that offers three important solutions.
Computer technology courses, laptops, and a Success Suit for women who need help journeying to the right side of the digital divide.
Job mapping to identify industries in recovery, and services to help women retool their skills for these industries with a central focus on long term career success.
Workforce readiness resources, including employment assessments, career coaching, and job search and placement assistance.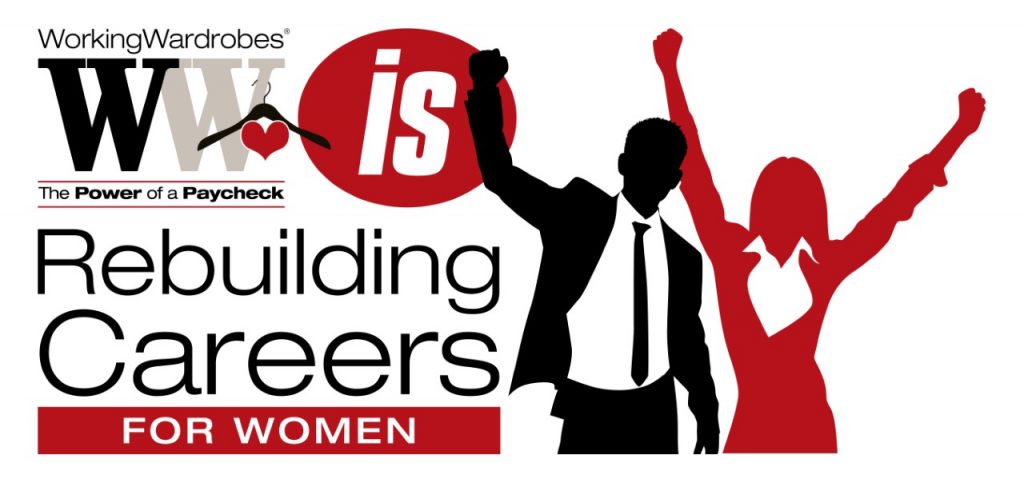 Full economic recovery in Southern California is likely years away.  Economic and financial uncertainty has become the norm, not the exception.  Jobs will return, but job opportunities will feasibly resurface in industries that require specialized skill sets.
Women in our community stand the best chance of finding employment, once again, with initiatives that address real workforce problems.  Supporters of programs like Rebuilding Careers make a direct and immediate impact in addressing these problems for women in crisis – at a time when our economy is in crisis, too.
The Working Wardrobes Rebuilding Careers scholarship program is comprehensive and covers a wide array of services, offered for free to clients.  A $3,000 scholarship for each client covers many of the urgently needed job services designed for women.  Consider funding a full scholarship or contribute a portion of a scholarship, or multiple scholarships.