We asked the following influential people to share their first paycheck stories and here's what they had to say!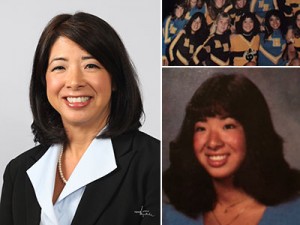 Robbin Narike Preciado
Managing Director, Regional President – MUFG Union Bank, N.A.
"Although I had worked a few other jobs while growing up (babysitting and the like), my first "real" paycheck came from my time at Winchell's Donuts in the Westminster Mall. I was 15 and half, and I remember that because I had to apply for a worker's permit. I just have to say that I loved that job. I had an "in" because my good friend's mom was the store manager. In fact, looking back at it, almost every job I have ever had (the ones I liked and stuck with anyway) came about from recommendations from the people I trusted and respected.
Growing up with a single mom, I learned early on about the importance of hard work, and that realization at an early age helped shape who I am today. Winchell's was the perfect first job for me. First off the hours were perfect. Early morning weekends offered me the opportunity to earn some money while working in a really cool environment (what could be better for a teenage girl than a job in the mall). It also gave me my introduction and my passion for retail. It taught me about leading with customer service and how to treat the regulars. It's very similar to the Financial Industry that I am in now, the only thing that changed is the impact I have on the customers. Now, instead of serving up coffee and two glazed donuts, I get to help clients with important life decisions that shape their financial future."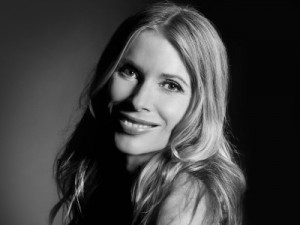 Greer Wylder
Editor and Founder of Greer's OC
"I first started working while still in school at Arrowhead Water in Buena Park, mostly working with corporate accounts and doing computer entry type work. It wasn't work that I loved, or anything that I wanted to do the rest of my life, but getting my first paycheck made me feel like I had freedom and was moving forward in a better way. I could save and buy things without asking my mom for money. To this day, I don't take work for granted and I really love to work and appreciate each check I receive as if it's the first one.
Now, after many years as a columnist with the Daily Pilot in Costa Mesa/Newport Beach, I own my own business, an online lifestyle publication called Greer's OC, covering fashion, dining and trends in Orange County. I send out daily email newsletters to my subscribers who want to know the latest finds, restaurant openings, events and specials happening in Orange County."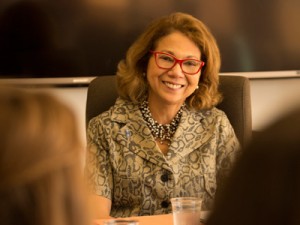 Dr. Mildred Garcia
President of California State University, Fullerton
An Education in the Power of Education…
"My parents, who were both factory workers with eighth grade educations, always said, 'The only inheritance a poor family can leave its children is a good education.' After my father died when I was twelve, my mother faithfully continued providing the model. One summer, when I was fourteen, I wanted to work with my cousins in a factory making handbags, and she let me. The paycheck I received after countless hours of labor was the best lesson she could have given me. It served as a constant reminder of what my future might look like without education, and became the springboard for my journey from first-generation college student from humble beginnings to the first Latina president in the California State University."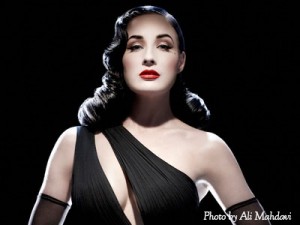 Dita Von Teese
Model and Burlesque Star
"I moved from a small town in Michigan to Orange County when I was 12. My mother worked in a beauty salon in Irvine doing nails, and I was obsessed with the lingerie store near there, and when I was 15, they gave me a job as a stock girl, and eventually a salesgirl. I loved that job so much, I loved learning about lingerie and women's relationships with it. For me, beautiful lingerie has always been symbolic of womanhood and femininity, and I am sure I spent almost all of my first paycheck on a gorgeous set of lingerie! I actually still have that set, and even based a design from my own lingerie collection on it! My longtime love of lingerie is what sparked my entire career as a pin-up and burlesque star, and now to have come full circle with my own successful lingerie label is really something!"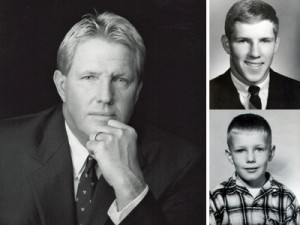 David Wilson
CEO of Wilson Automotive Group
"I had odd jobs from the time I was in fourth grade, when I started mowing lawns in order to buy a baseball glove. But my first 'real job' was a stocker/carry out boy at a supermarket. To me, that paycheck meant independence. I was also lucky in that the owner was a great mentor. He taught me about teamwork, encouraged me to work hard, and coached me on how to get promoted to the meat counter which was considered semi-skilled labor as compared to a carry-out boy – and paid more.
The job that changed my life, however, was working in the service department of a car dealership while I was attending college. I worked nights and weekends changing oil and tires. One day I left the oil filter off a telephone company van, which ruined the engine. I had to pay for the damages and didn't have the money. I asked the dealer if I could become a salesman so that I could earn enough money to pay them back. That job put me on my career path of becoming a dealer myself."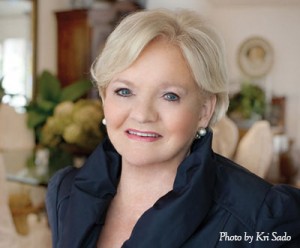 Karen Butera King
Founder of Karen Butera Inc. (Interior Design)
"I started working at the age of 6. I grew up on a farm in Oregon, and was paid in cash to work in the fields. A few years later, my family and I moved to California, and as a teenager, I earned my first official paycheck by working in the snack bar at my high school. My first paycheck meant independence and self-reliance to me. Back then, I spent most of my hard earned money to buy fabric to make school clothes which put me on the path to design, and today, I have my own design firm and work for clients all over the world."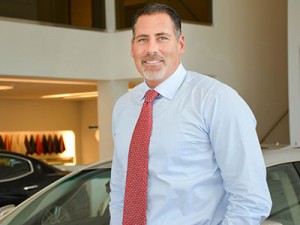 Tim Rogers
GM, Ferrari and Maserati of Newport Beach
"My first job was at the age of 12. I worked at the Grand Avenue Tree Farm in Covina where I groomed Christmas trees, and where I learned how to clip them and keep the bugs away. I earned $5 an hour, which was more than the minimum wage at the time. My plan for my first paychecks was to save up enough money to buy a pair of diamond earrings for my mom. After I had earned several paychecks, my mom and I went to the mall to make that special purchase. I really wanted to buy her the nicest, biggest pair of diamond earrings, but I didn't have nearly enough money. Before I had a chance to get too disappointed, my mom pointed out a pair of the smallest and least expensive diamond earrings in the store, and she enthusiastically proclaimed that those were the ones she wanted! My first paycheck(s) meant the opportunity to earn and save for something special and it made me strive to reach a goal. Working, earning, and saving from such a young age allowed me to develop a strong work ethic. In my current role as General Manager at Ferrari & Maserati of Newport Beach, there are many work habits I can attribute to my early jobs as a kid, including dedication, sacrifice, a positive attitude, and a desire to succeed."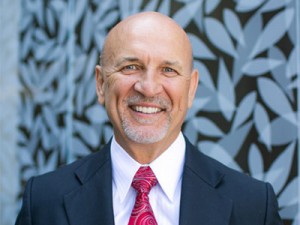 John Bisnar
Former Partner, Bisnar Chase Personal Injury Attorneys
"I grew up in an abusive and neglectful situation. My mother disappeared when I was about three. My younger brother and I lived mostly with a very troubled father who suffered a horrible childhood of his own. I wasn't much help to my brother who didn't survive our childhood experience well and died as a young man.
I have always run a business of some type, starting when I was in the third grade selling candy to kids at school. At 15, I added working full time in restaurants. At 19, while a part-time college student, I was drafted into the Army during the Vietnam war. I continued to run business ventures while in the Army. At 21, I was honorably discharged, restarted college, worked various jobs and continued small business ventures. I graduated from college at 25, started law school and was promptly injured in a horrible traffic collision. I graduated from law school, passed the bar, and founded a law firm at the age of 29. I successfully ran the firm until I sold my interest in 2015.
My quest was one of survival, not of success or greatness. What earning money meant to me was food, necessities of life, security, and surviving another day. Slowly, over time, I learned to enjoy the fruits of my endeavors, developed self esteem, and learned to relax in the quiet confidence that I wouldn't be hungry and that I would have a place to sleep."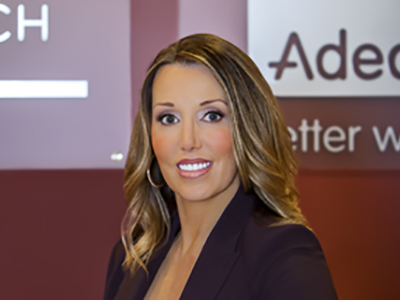 Jodi Chavez
Senior Vice President – Accounting Principals
"When I was young, my parents owned a small restaurant in Montana. In order to get our allowance, we had to work in the restaurant washing dishes on the weekends. When I was old enough to wait tables, my mom let me work in the front with customers and paid me like everyone else. I'll never forget the feeling of going to the bank and making that deposit into my newly opened account. I was so happy, I bought my brother a pair of wrestling shoes. I'm not sure who was more proud of those shoes…him or me. That was nearly 25 years ago and receiving a paycheck every month still brings a sense of pride and self-worth."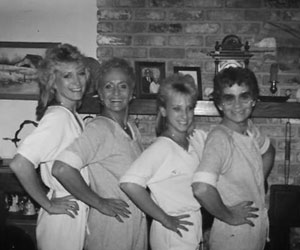 Kim Shepherd
CEO of Decision Toolbox
"In the early 70's, my Mom opened a coffee shop in Silicon Valley. I was a freshman in high school and slung hash there every weekend with my Mom, Sister and Aunt. My first paycheck was for $21. I promptly opened a savings account and probably looked at that $21 balance a hundred times. Adding my tips to the account, I was able to buy a used car on my 16th birthday and pay for 4 years of college!"
Read more first paycheck stories!
Share your story with us!

Here in Orange County, nearly 79,000 people are out of work, however, under-employment impacts more than double the amount of people who are unemployed in our state, creating unnecessary stress for those who work part time jobs but who want full time jobs, or for people who can't find jobs that pay salaries proportionate to their qualifications.
In answer, Working Wardrobes has launched a new training program that enhances upward mobility in a person's career path – from part time to full time work, or from low-wage jobs to higher-wage jobs that maintain a normal standard of living.By setting aside $10, $20 or $50 from your paycheck each month, you will fund training programs designed to help people like Gary earn a better living. With your help, our clients will find jobs they really love. That's really all they want.