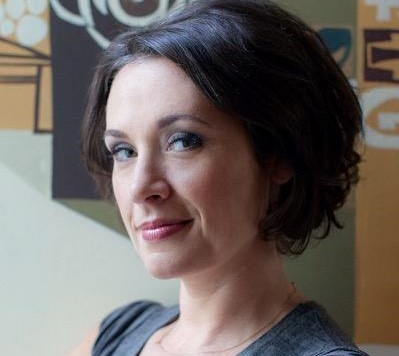 Sarah Lacy, Smart Women Speaker
Smart Women Helping Others
Smart Women is a women's giving collective that supports the clients served by Working Wardrobes. Our keynote speaker events offer a chance to hear inspirational speakers and network with successful professional women from Southern California – all while giving back as a philanthropic leader committed to changing lives in our community.
We're thrilled to announce a powerful series of Smart Women workshops called The COVID Consequences. In this three-part series of Zoom workshops, we will feature remarkable female speakers, who dive into the impact that COVID has had in our world, how we can find the upsides to celebrate, and ways that we can help women who continue to face challenges in their lives.
We kick off on July 15, 2021, with special guest, Sarah Lacy, the founder/CEO of Chairman Mom, a remarkable online community for women.
She also founded Pando.com on maternity leave in 2011 and built it into a profitable investigative journalism company. She's been a journalist for nearly 20 years, known for her fearless, outspoken reporting, and the author of four books.
Her newest book, "A Uterus Is a Feature Not a Bug: The Working Woman's Guide to Overthrowing the Patriarchy" (HarperBusiness) is part memoir, part manifesto on the power of working mothers. Sarah is an unapologetic feminist, mother, and supporter of women and we are so excited she's part of our webinar series.
If you aren't a Smart Women member yet, it's time to join!   Let's be inspired and have some fun together, and help others along the way.
Membership dues go directly to support the Working Wardrobes Rebuilding Careers scholarship program, which provides the unemployed and underemployed with technology training, laptops, professional clothing, and all the workforce readiness services they need to succeed.
Since its inception, Smart Women members have raised over $200,000 to support Working Wardrobes' mission of helping clients achieve the dignity of work and the Power of a Paycheck®.
Join Smart Women today.  We're excited to have you and our clients are, too!
Are you, or someone you know, out of work?  Do you need help?  Please call (714) 735-4409 to speak with a career coach today!