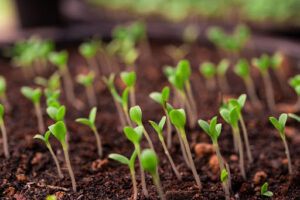 In the same way that you would not plant a seed and walk away, the ongoing work of getting individuals to meaningful employment needs continued nurturing to grow and flourish. Your one-time financial donation will help provide resources for job seekers, but you can make your donation go further for clients and Working Wardrobes when you choose to give monthly instead.
The Success Club is a collective of individuals passionate about providing resources for job seekers to help them get back to work. When you join, you'll play an important role in helping provide resources for adults, youth, Veterans, transitioning active duty, reserve, guard, those reentering from the justice system, and families. 
Why You Should Give Monthly Through Success Club
Through sustained giving, you can provide reliable support in a more affordable way. Invest the monthly amount that works for your budget. Your continuous pledge allows Working Wardrobes to expand programs and services, both in person and virtually, to meet the demands of the ever-changing workforce. Monthly giving also helps us cover operational costs, meaning our team can continue to do their best work.
By becoming a Success Club member, you join a family of supporters who understand the value of investing and supporting individuals along their path to finding meaningful employment. As an insider, you'll receive a first look at client success stories, special surprise gifts and videos of clients, and quarterly updates on the impact your donations are making in our community!
What Does a Monthly Donation Provide for Job Seekers?
It doesn't take much to make a significant difference. $10 a month provides a client with a gift card for gas, food, or other essential needs. $25 a month gives a client access to workforce readiness workshops. $50 a month enrolls a client in virtual and in-person career programs and provides professional wardrobing services. $100 a month provides a client with a laptop and training and gives you membership in the Rebuilding Careers Coalition.
Help more people get back to work, and make a difference that can last for generations to come. Join the Success Club today!
About Working Wardrobes
Working Wardrobes is Orange County's foremost workforce readiness nonprofit, providing the tools to at-risk individuals and Veterans so they can achieve the dignity of work. Founded in 1990 by Jerri Rosen, Working Wardrobes has been serving Southern California for over 30 years by providing assessments, job training, career placement, and wardrobe services to over 115,000 clients to overcome barriers to employment and achieve The Power of a Paycheck™. For more information, please visit www.workingwardrobes.org.