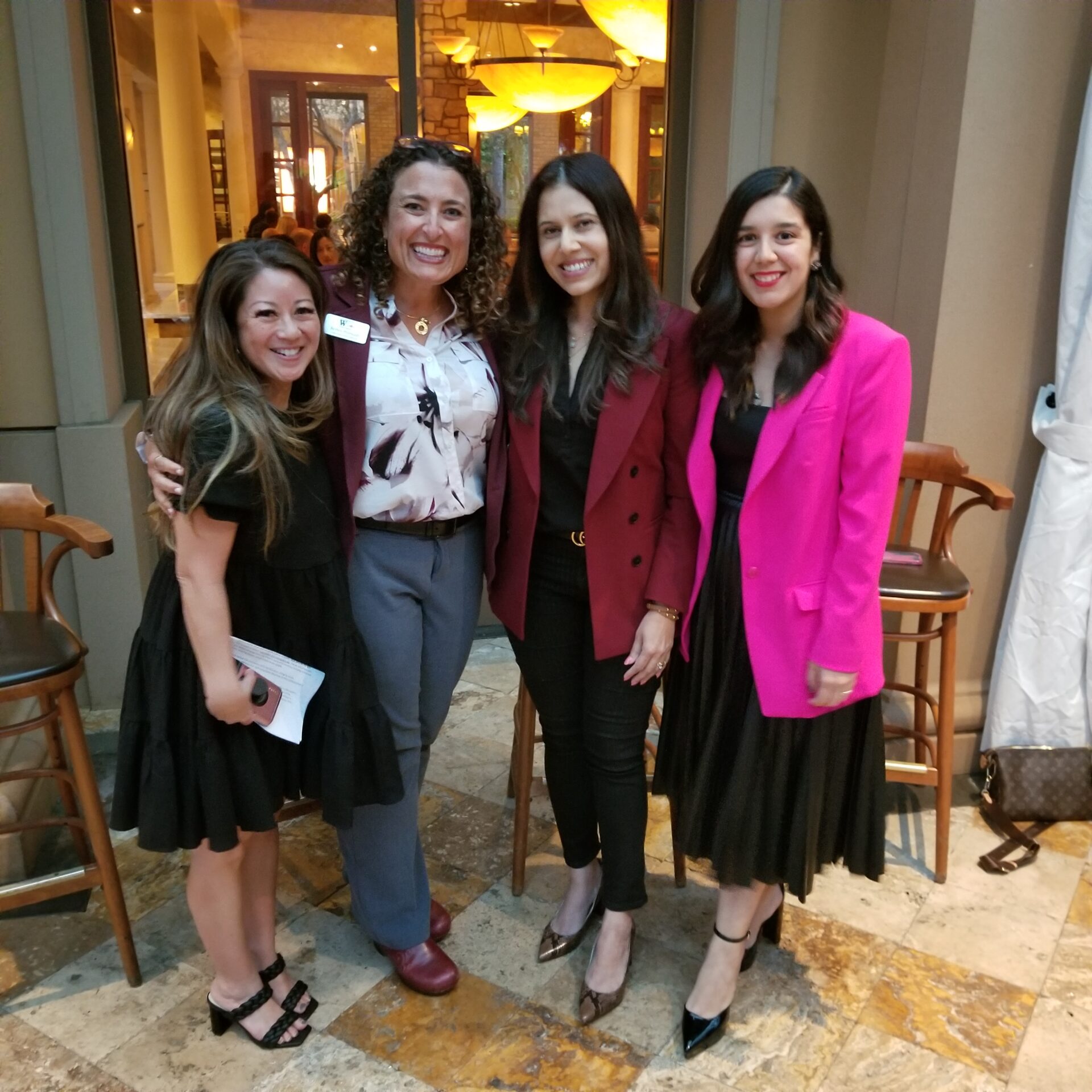 On May 11th, Working Wardrobes CEO Bonni Pomush spoke on AAF OC's "How Women Rise" panel. She was joined by two fellow female leaders, Prachi Priya, Chief Data & Analytics Officer at Team One and Fergie Sato, People & Development Manager at Avocado Green Brands. The panel, moderated by Susie Lim (former Group Creative Director at Wunderman Thompson) discussed overcoming obstacles faced by women in the ad industry.  
According to the U.S. Chamber of Commerce, "one million women are missing from the labor force compared to pre-pandemic" (Ferguson, 2022). While men have all but returned to the workforce following the record unemployment rates of the pandemic, factors including burnout, lack of childcare, and unrecovered industries prevent many women from returning to their jobs. 
The "How Women Rise" panel explored the role of female leaders in shifting that paradigm, making reentry into the workforce more accessible to women. The crux of the issue, the panelists agreed, is a lack of flexibility in the modern workplace. They posed the question, "What can you, as an employer, offer to create a flexible work environment for your employees?" 
Bonni shared the tactics Working Wardrobes has employed to adapt to employee needs. A non-traditional, 9-80 work schedule, hybrid remote work, and professional development opportunities allow the organization to meet staff where they are, much like the organization does for clients. By "taking care of [their] people," Working Wardrobes has earned the designation of "Best Places to Work" by the Orange County Business Journal two years in a row.  
Flexibility may make space for women to reenter the workforce, but leaders are now faced with the question, What will encourage them to stay? When asked if they feel that someone else is getting credit for their work, 48% of female respondents answered "yes" as opposed to only 11% of male respondents. Compounding this inequity, while efforts toward employee well-being are often led and executed by women, these outputs are not often measured or acknowledged.  
The evidence shared by panelists, both anecdotal and data-backed, paints a clear picture: women are disproportionately undervalued in the workplace. Panelists recommended not only advocating for work-life integration but demonstrating it to fellow employees. Whether it's leaving early to pick up the kids, taking time off, or refraining from sending emails after hours, leading by example may prevent employee burnout more effectively than a "do as I say, not as I do" approach.  
Finally, panelists encouraged uplifting and empowering female employees through delegation. They recommended employers view delegation as handing off an "opportunity, not a burden." Giving employees a chance to grow forges a path for future female leaders to emerge. 
Working Wardrobes' career readiness services are built on a sturdy foundation of individualization and dignity. We recognize that our workforce is composed of diverse individuals with unique needs. By acknowledging this diversity, we have the privilege of extending a hand up to future leaders of all genders and backgrounds. Our organization boasts a lineage of strong, female leaders, determined to pave the way for women to experience the dignity of work, without sacrifice.