On April 14, 2023, Working Wardrobes hosted Power UP for Success, a signature event providing a variety of career preparedness services to 100 male Marines and Sailors to ease their upcoming transitions to the civilian workforce. This event is designed to prepare service members to find meaningful, gainful employment when they reenter civilian life.
Attendees heard about successful transitions from a panel of Veterans, learned about potential careers that utilize their military skills and experiences, networked at an onsite job fair, and received a professional wardrobe and headshot – all culminating in a celebratory fashion show.
This impactful day of service would not have been possible without the Working Wardrobes Staff, Board, Volunteers, Community Partners, and dedicated Sponsors. THANK YOU for your time, interest, and most importantly for your dedication to those that have honorably and faithfully served in our nation's military!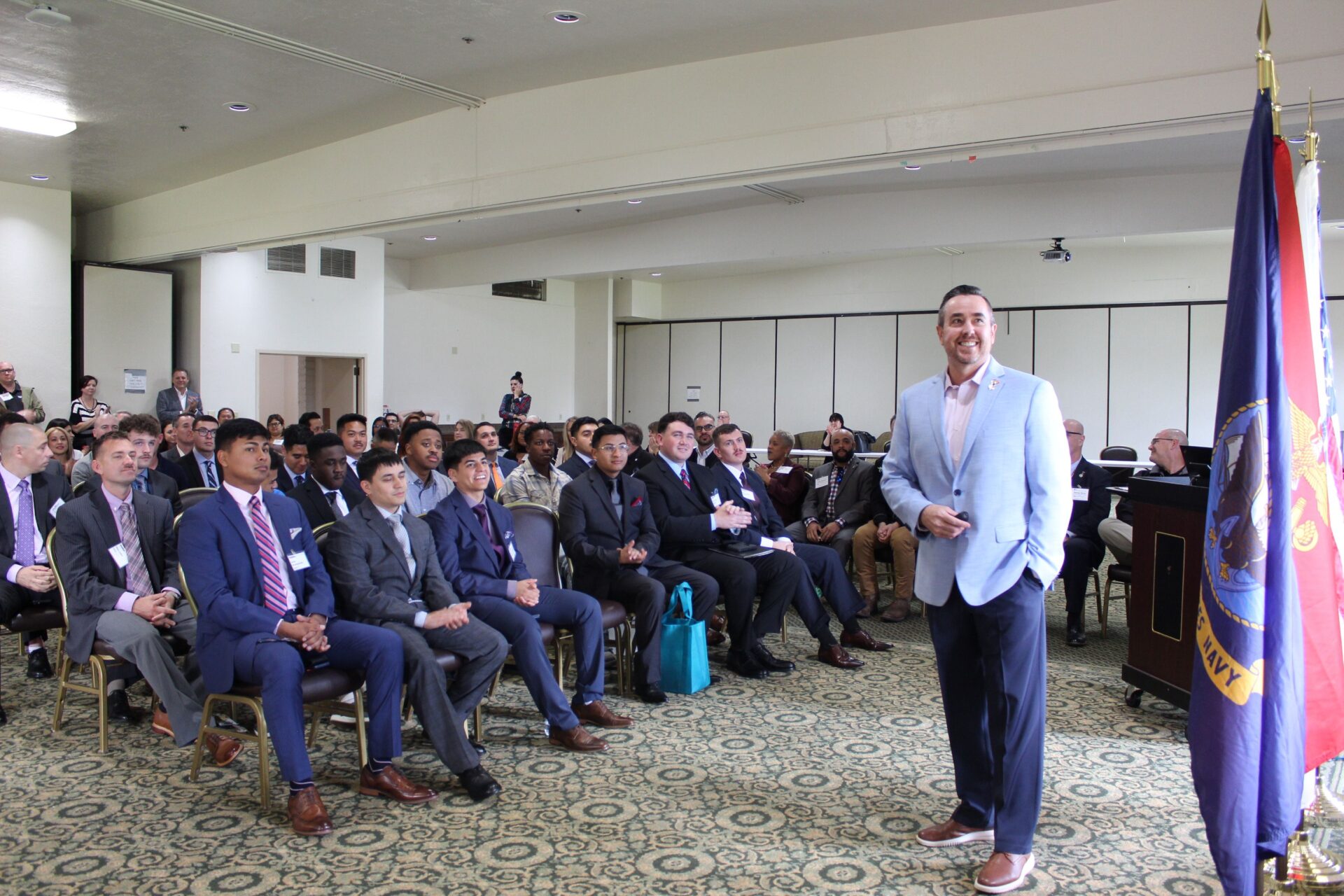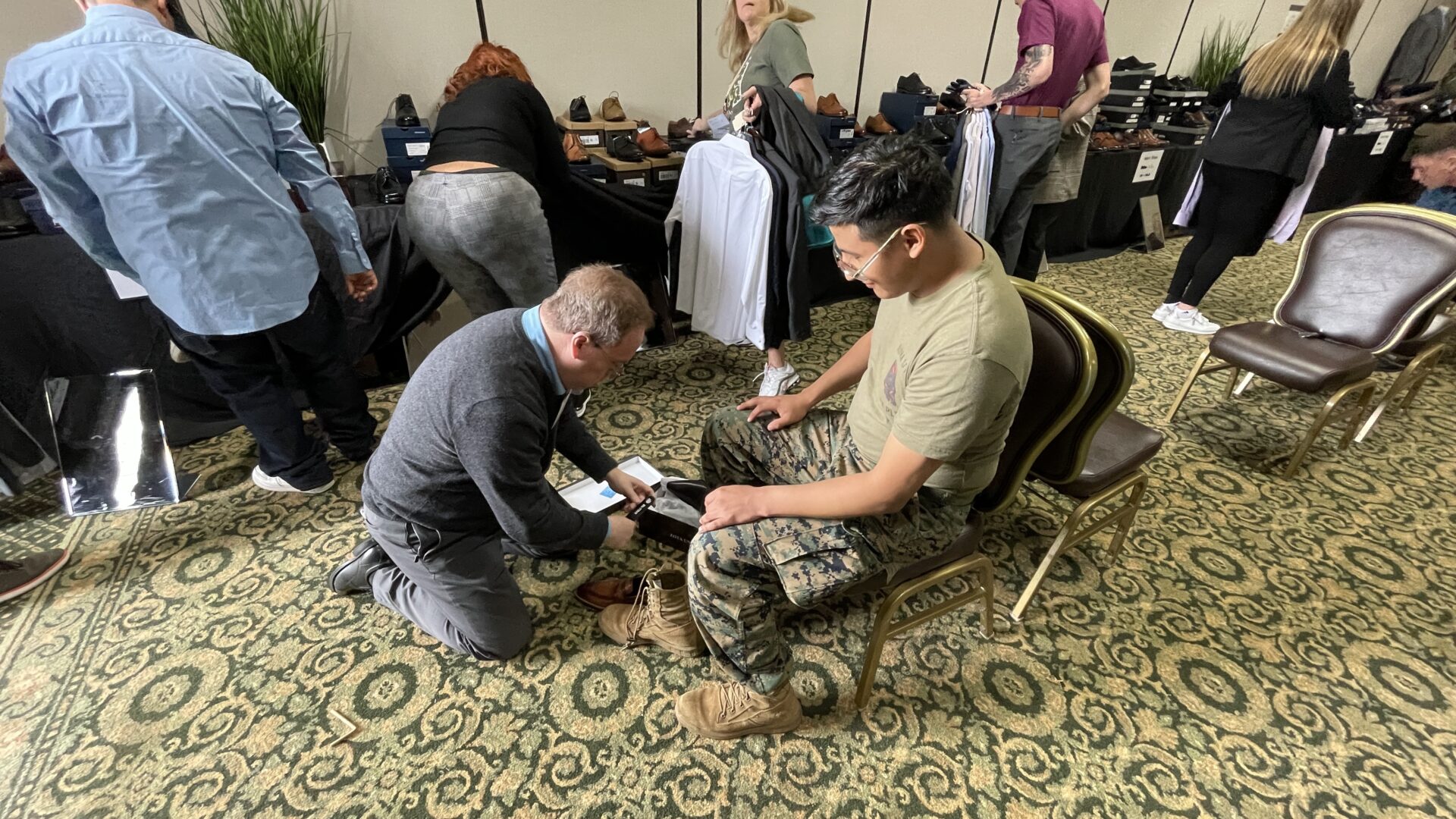 Career Panel
Veterans and industry professionals came together during the event's Career Panel to make both a personal and professional impact on guests in attendance. The group shared experiences, insight, knowledge, and guidance during this session to support local Marines and sailors on their path to career success as they transition into the workforce.
Workshop and Career Coaching
Working Wardrobes Career Coach and U.S. Navy Veteran, Terance Jones, facilitated an educational workshop on "Transition and Networking" for guests in attendance. Terance provided well-researched, current industry tips and guidance to prepare these individuals to confidently navigate and achieve successful career placement.
Wardrobing
Event attendees experienced a hands-on styling session with volunteer wardrobe stylists. They took to the runway in their professional attire, beaming with confidence, living in the moment, and looking fabulous!  You can see and feel the genuine love and care that went into each item selected by our amazing volunteers.
Event Sponsors
Several event sponsors and donors dedicated their time to funds to make this event possible. These sponsors included:
Christopher &

Donna Matthews

Family Foundation

Gary Sinise Foundation (GSF)
Behr
Hensel Phelps
UBS
Robert Half
Activision
AirGas
To the Marines and Sailors in attendance, thank you for your service and we wish you much success on your journey to The Power of a Paycheck ™.
If you are interested in participating in our upcoming Power UP for Success event, please email VolunteerCoordinator@workingwardrobes.org.
If you'd like to donate to support our mission and service members on their journeys to gainful employment, please click here and give today!