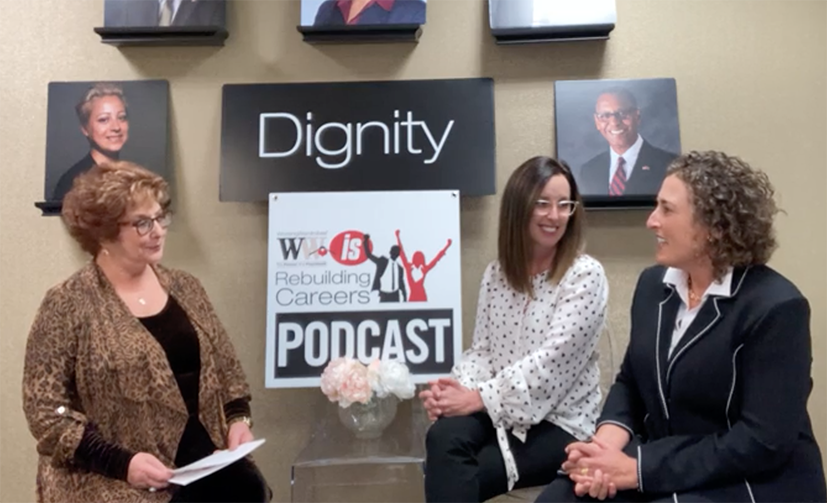 (L to R) Jerri, Cyndi, and Bonni discuss the sustainability of Working Wardrobes.
The Sustainability Discussion
Thirty-one years ago, Jerri Rosen founded Working Wardrobes to help men, women, young adults, and Veterans get on their feet and back to work so they can achieve the Power of a Paycheck. Today, she is nearing retirement and ready to pursue her post-CEO passions at the end of this year.
Jerri recently sat down with incoming Working Wardrobes CEO, Bonni Pomush, and Cyndi Karapogosian, Board Chair and District President & Professional Talent Solutions at Robert Half, to discuss Rebuilding Careers and the future and sustainability of Working Wardrobes.
These dynamic women share their experiences and thoughts about the continued growth of Working Wardrobes. Listen to the podcast here.
You can be an instrumental part of Working Wardrobes' growth, to serve more and do more for the unemployed and underemployed in our community, by giving to our "SAY YES" campaign. When you lend your financial support, you empower us to help any individual who walks through our door who is in need of career readiness skills and resources.
Because you gave your time, clothing, and financial resources in 2021, we were able to do so much more!
You helped generate $1.5 million in retail revenue by shopping at the Working Wardrobes Hanger Stores.
You helped raise $920,000 in fundraising revenue, including $460,000 at our record-breaking Gala.
You donated 250,000 clothing items so our clients can look their best on their jobs.
You collectively volunteered 19,800 hours.We served approximately 2,800 clients.
We conducted over 80 career workshops.
We placed nearly 150 clients in jobs.
We assisted more than 100 transitioning Marines at our Camp Pendleton Power Up for Success event.
We appreciate and are so grateful for the village of Working Wardrobes supporters who volunteer, shop and donate so that we can provide hope and support to those with the greatest need.
Please help us provide essential workforce readiness and employment services to thousands of unemployed people in our community. Please "SAY YES" to Working Wardrobes today!
Give today by visiting https://www.workingwardrobes.org/please-say-yes/.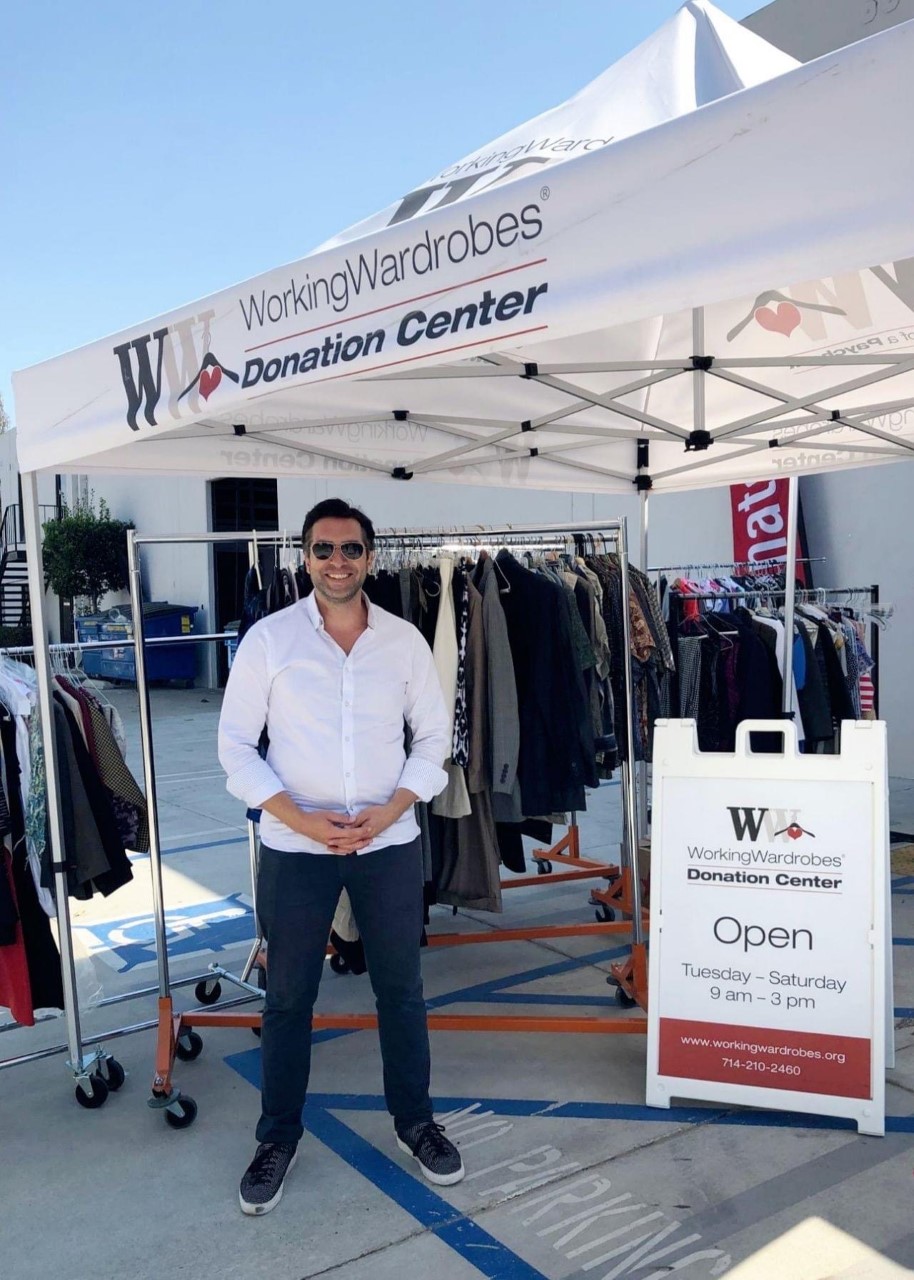 Are you, or someone you know, out of work?  Do you need help?  Please call (714) 735-4409 to speak with a career coach today!