Hi everyone!  It's been a little over two weeks since we opened our Donation Center in a new Irvine location, and what a wonderful two weeks it has been!  We have received tremendous support from clothing donors – many new ones and many returning ones – as well as volunteers, community leaders, generous financial donors, and our Board of Directors who have helped guide us through our rebuilding efforts.
We are just thrilled to be up and running once again, processing clothing donations that will directly support our clients.  And we are incredibly grateful for the support you've shown us on social media, over the phone, in email, and especially in person at our new Donation Center.  This means so much to all of us (as a matter of fact, we share stories and posts with each other!!)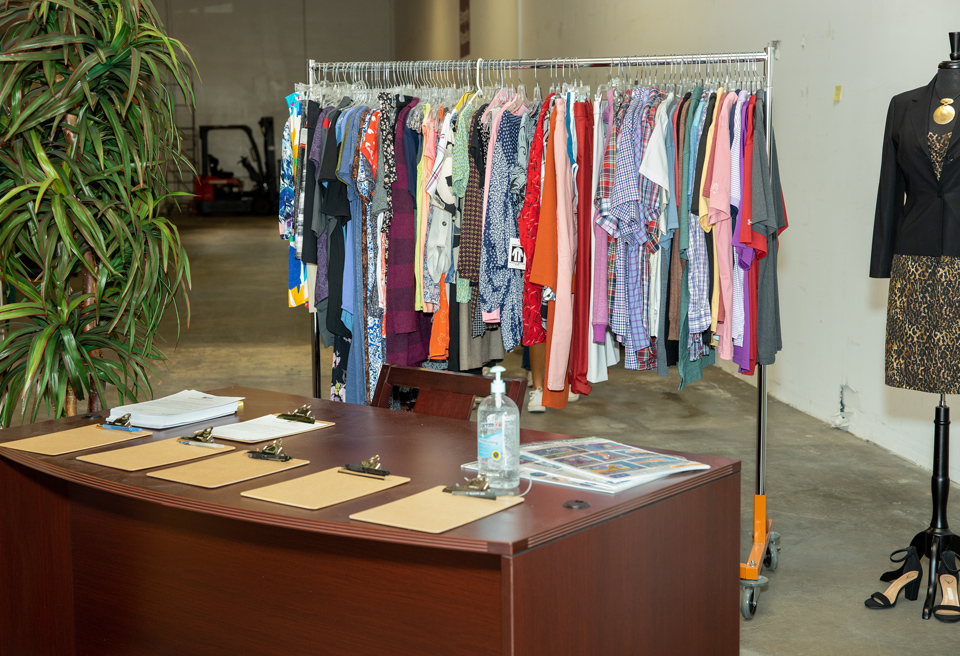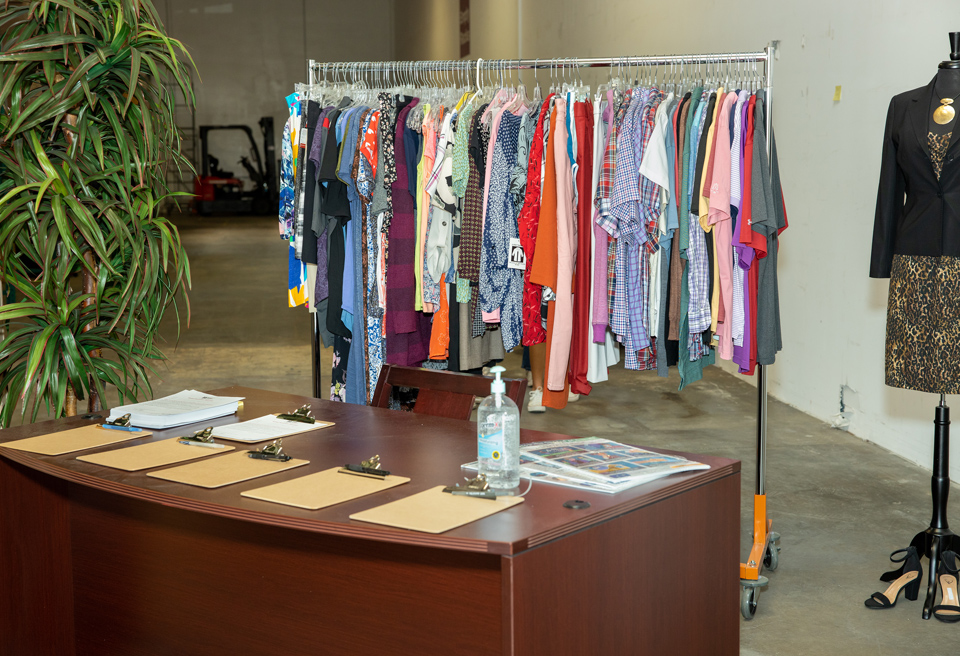 We have missed you!!  Thank you for thinking of us during quarantine and for collecting your clothing donations, on hangers, to support the men, women, young adults, veterans, and seniors we serve.  Please remember we cannot accept donations that are in trash bags due to COVID-19 concerns.
If you are part of a company or community organization that would like to assist Working Wardrobes, consider hosting a clothing drive.  Clothing drives are tremendously helpful in generating the inventory we need to wardrobe our clients.
If you'd like to coordinate a clothing drive, please contact Jessica Hansen by phone at (714) 210-2460 or by email at jessicah@workingwardrobes.org.  Please also remember that we are abiding by strict protocols to protect the health and safety of our donors, volunteers, staff, and clients.
We are not done yet!  The reopening of our Donation Center, located at 17392 Daimler Street in Irvine, is Phase #1 of our rebuilding efforts.
In just a few short weeks, we will be celebrating Phase #2 with the reopening our Career Success Center.  This is the hub where our clients are provided with a full menu of career development services.  We will keep you posted regarding the new location in Santa Ana.
Then, we'll get into Phase #3 with the opening of our resale shops.  Revenue from our stores (including our online Poshmark store) directly fund our client programs and we will plan to slowly reopen in July.  You'll actually be able to schedule personal appointments at the shops!
For more information about our new Donation Center and Working Wardrobes' Safety Protocols, visit https://workingwardrobes.org/donate/donation-center/.
This year has been challenging, but with challenge comes opportunity.  We have emerged, bigger and stronger, to help people find jobs and achieve the Power of a Paycheck.  Because of you, we will continue to deliver on our mission and for that, we are honored and grateful.
Many thanks and much love,
Jerri