Clothing is more than just what a person wears. The way one chooses to dress affects how one presents oneself to the world. The right outfit has the power to make a person stand a little taller, smile a little brighter, and exude unshakable confidence. At Working Wardrobes, finding that perfect outfit, or "Success Suit," is often the final step on someone's journey through our Rebuilding Careers program. Your donated clothing, shoes, and accessories help our clients feel their very best at job interviews. 
But your donations do more than wardrobe our clients; they help us fund our award-winning career readiness services through our Social Enterprise. In 2022, our Social Enterprise generated $1.6 million in revenue, which helped 750 clients overcome barriers to gainful employment! Clothing donations support the Working Wardrobes mission in many ways, and it all starts at our Donation Center. 
Step 1: A Garment is Donated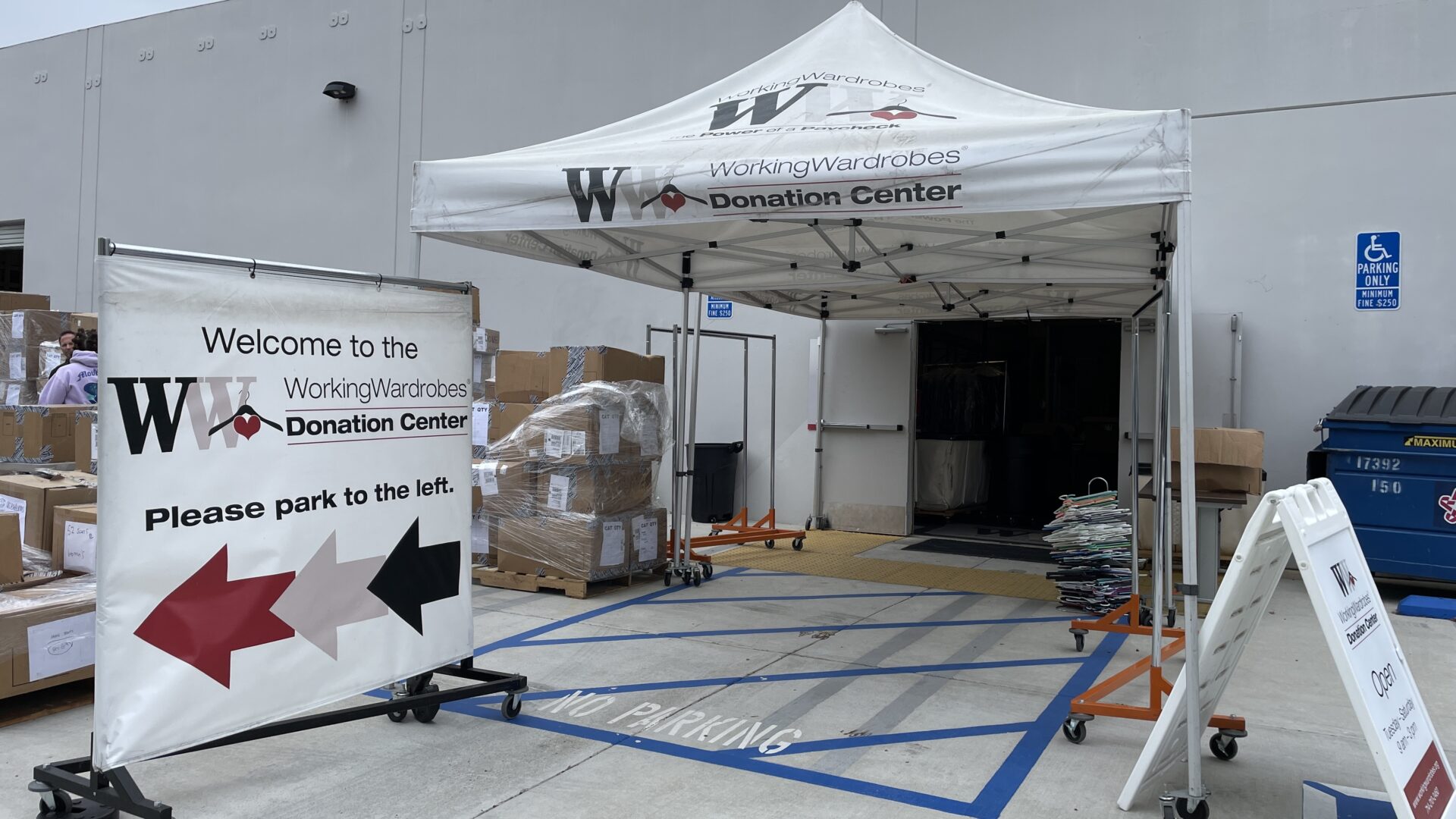 Working Wardrobes accepts clothing donations from national retail chains, local businesses, and individuals. Our Donation Center in Irvine accepts donations of new and gently-used clean clothing on hangers, shoes, purses, jewelry, and accessories. We accept clothing of all styles, including office wear, business casual, athleisure, vintage, and casual. Individuals who wish to donate can stop by during operating hours without an appointment.
Once received, donated clothing is inspected by staff and volunteers to ensure quality. Business attire is distributed to our Wardrobing Center to outfit clients for interviews. Other items are sent to our retail stores, where they will be sold. Those sales fund services for clients facing barriers to gainful employment.
Step 2: A Client Finds Their "Success Suit"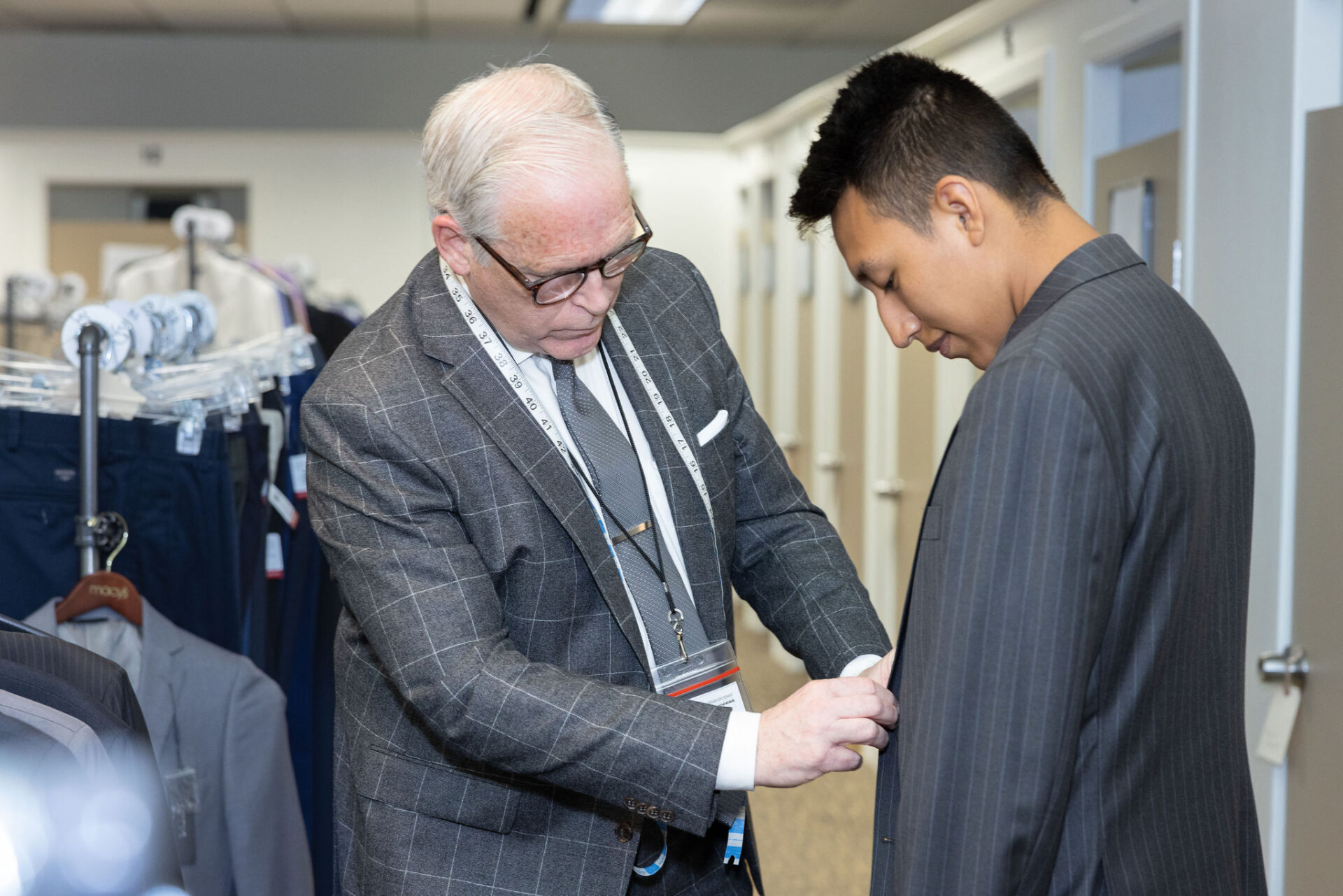 Suitable professional clothing is offered to our clients as they prepare for upcoming job interviews. Personal shoppers and stylists spend one-on-one time with clients, helping them find the clothes, shoes, and accessories that make them feel like the best version of themselves. Clients are treated with the utmost dignity and personal attention in our Wardrobing Center. Once their Success Suit is on, we see the empowerment they experience within reflected in their appearance!
Step 3: Shop for a Cause!
Any garments that do not go directly to clients are upcycled to The Hanger Boutiques and Outlets. Shopping at The Hanger locations benefits the shopper, the environment, and our clients. Our retail locations carry high-quality clothing at a discounted price. You get the best deals and shop sustainably, as buying secondhand clothing saves millions of garments from landfills. And, of course, when you shop at The Hanger, you directly support the services Working Wardrobes provides to job seekers.
Whether your donated garment is worn by a client at their job interview or purchased by a shopper at The Hanger, your generous contributions of clothing, shoes, and accessories transform the lives of job seekers in our community! Thank you for making an impact on our clients, our environment, and our world.