I am absolutely thrilled to announce that the new Working Wardrobes Donation Center is now open!  We told you we would rebuild and that is exactly what we are doing, thanks to our generous donors and volunteers.  Your support made this possible and we are so very grateful.
We have some important announcements regarding the opening of our fabulous new Donation Center.  Please see below, and be sure to watch the video that was recorded live during our grand re-opening celebration!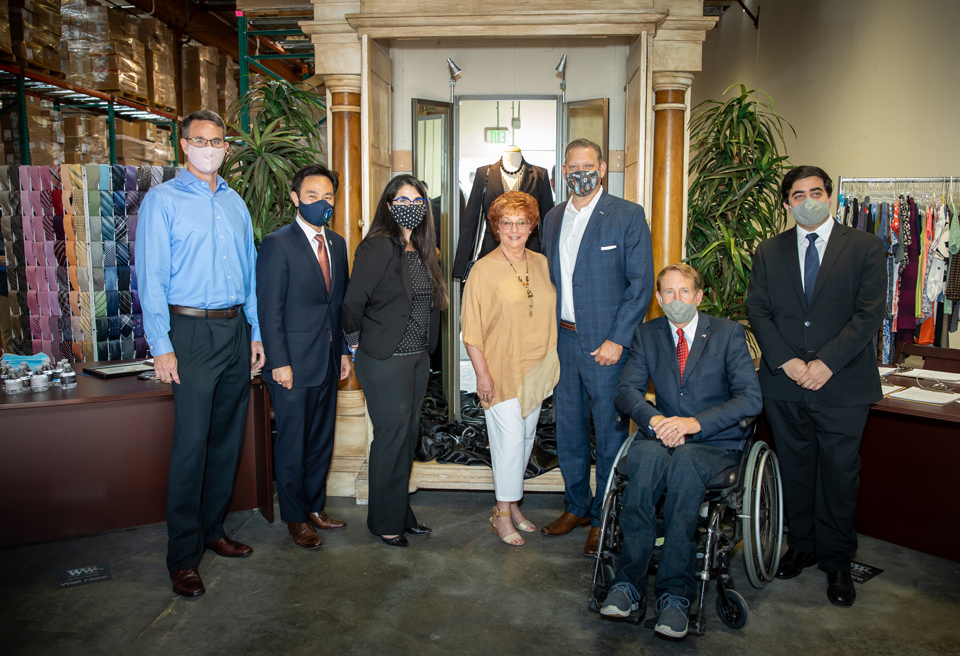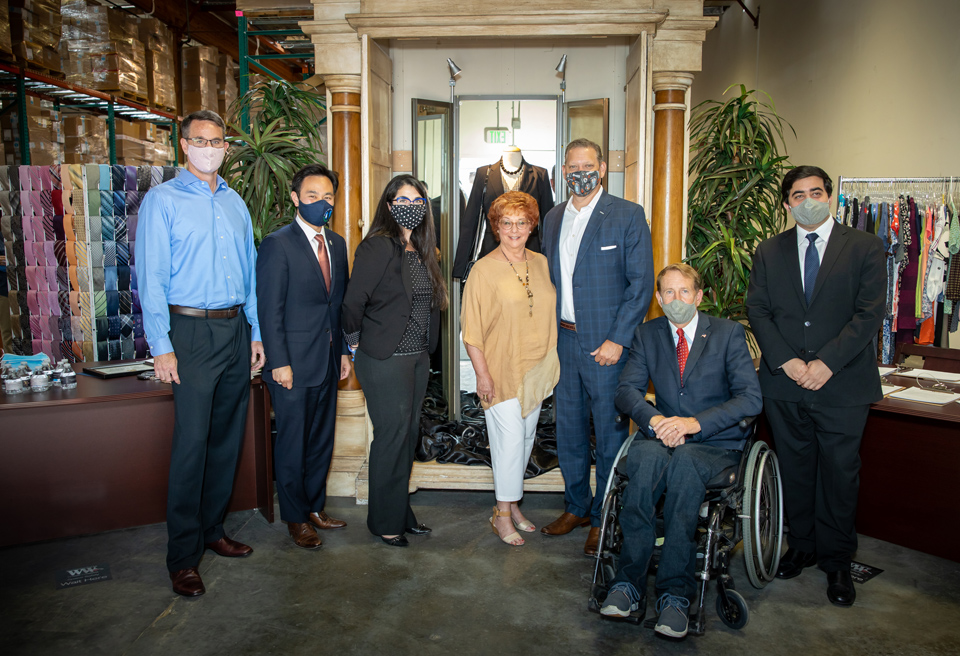 First and foremost, due to the concerns with the COVID-19 virus, we cannot accept clothing in trash bags.  Donated clothes must be CLEAN and ON HANGERS.
Your safety – as well as the safety of our clients – is our top priority as we reemerge from the COVID pandemic.  As such, we have implemented strict health and safety protocols, including social distancing, protective gear, and special sanitizing procedures.  You can find these protocols at our website.
Our new Donation Center is located at 17392 Daimler Street in Irvine and we have extended our operating hours to serve even more donors and ultimately, more clients.  Our new operating hours are Tuesdays through Saturdays from 9:00am – 3:00pm PST.  We are closed on holidays. Our Donation Center is a separate facility from our Career Success Center which will be opening in July.  We will keep you updated on an opening date and address.
We will be broadcasting live from our new Donation Center on June 25th during our Smart Women event with the wonderful Kelly Lam (of course, with social distancing and health guidelines in place).  Be sure to join us for "Looking for Local Hot Spots?" at 4:00pm PST.  Click here to register.
Please know how very grateful we are to welcome you back and to once again facilitate clothing donations which support our client programs and services! For more information, visit https://workingwardrobes.org/donate/donation-center/, email Karen Ladika at karenl@workingwardrobes.org or call (714) 210-2460.
With love,
Jerri