Wow! I can't believe summer is officially over and September is already here. All I can say is that it's a good thing this very challenging year is moving by so quickly!
We could all use some good news these days, which is why I wanted to remind you that our Orange County resale stores are overflowing with amazing inventory from generous donors.
It is absolutely the perfect time to shop and get some much-needed retail therapy – so be sure to schedule your appointment today! (Appointments are preferred, but not necessary.)
What's even better than jam-packed inventory?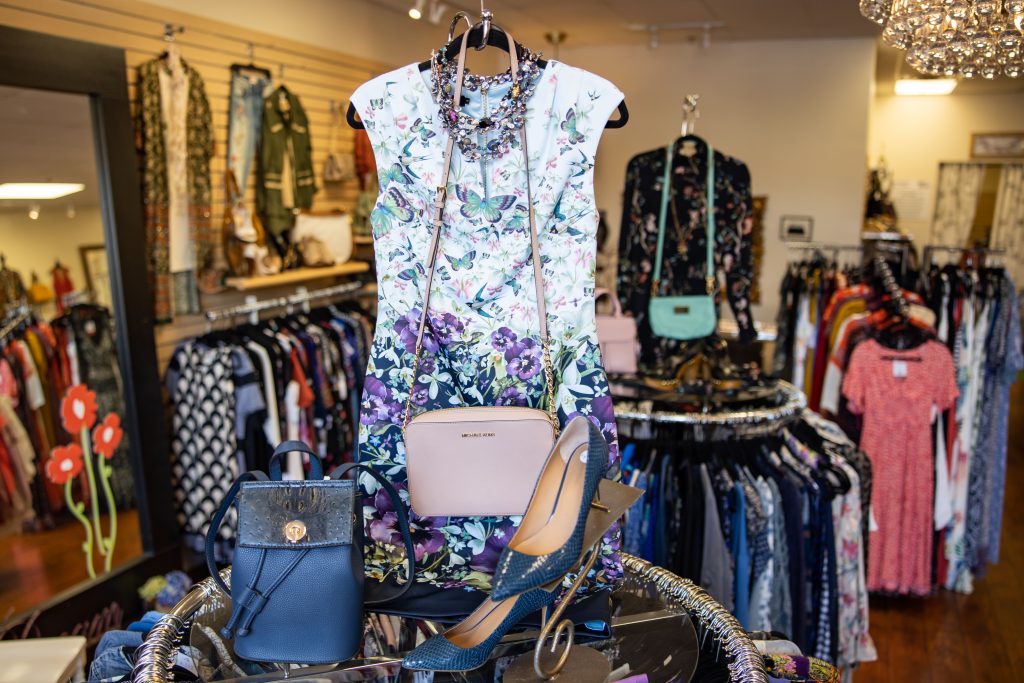 Our very talented store managers who are ready to book a personal appointment and provide you with exceptional service and one-on-one attention. They can't wait to be your personal shoppers and stylists!
The Working Wardrobes Hanger Boutiques, featuring a wide collection of top designer labels at incredible prices, are located in Laguna Niguel and Tustin. Managers Nancy Luxon and Lisa Jacobs are simply lovely, with deep experience in both fashion and retailing to help you find the best looks at fabulous prices.
The Working Wardrobes Hanger Outlets, located in Costa Mesa and Garden Grove, offer a huge inventory of gently loved clothing which is a giant step above thrift shore shopping. Our wonderful managers, Paola Escobedo and Mayra Esparza, are also very experienced in fashion and styling and love to help shoppers find the perfect looks.
Please know that we have taken every precaution to make your shopping experience both safe and enjoyable. And we offer custom Working Wardrobes masks for purchase when you visit our stores. Be sure to check out the special video greetings from our managers when you book your appointments here.
And don't miss our upcoming Rebuilding Careers workshops featuring our store managers who will be showing you how to dress your very best for virtual interviews. Our first "Camera Ready: Dressing for Your Virtual Interview" workshop is scheduled for October 1, 2020, live and on-location at The Hanger Boutiques in Tustin and Laguna Niguel.
We'll send you a reminder so you can register for the workshop in plenty of time. You won't want to miss it!
Please help the men, women, young adults, and veterans we serve on their journeys to a job and the Power of a Paycheck by shopping often in our stores.
http://www.workingwardrobes.org/shop/boutiques
http://www.workingwardrobes.org/shop/outlets
We are so very grateful for you.
Best,
Jerri