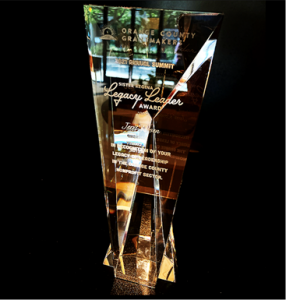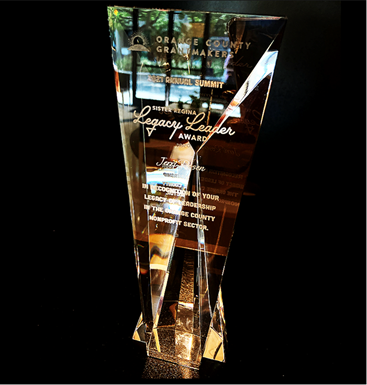 Jerri Rosen Receives OC Grantmakers Award

Join us in congratulating our founder, Jerri Rosen, for receiving the Sister Regina Fox Legacy Leader Award. Jerri was recognized during a virtual OC Grantmakers Summit on October 7th.
This award recognizes nonprofit, professional, or volunteer leaders who demonstrate humble character, a long-term commitment to Orange County's nonprofit community, and individuals who have spent their years quietly working towards the betterment of Orange County as a whole.
OC Grantmakers' mission is to advance social impact by supporting, strengthening, and building adaptive leadership across our nonprofit and philanthropic community.
In April 2013, Orange County Grantmakers saluted founding member, Sister Regina Fox, for her quiet acts of kindness, advocacy, and generosity, and her tireless efforts to serve the needs of the vulnerable in Orange County. To this end, OC Grantmakers recognizes leaders in our community who embrace these same qualities.
We are very proud that Jerri Rosen received this prestigious award and we thank Orange County Grantmakers for their ongoing dedication to our community.
Are you, or someone you know, out of work?  Do you need help?  Please call (714) 735-4409 to speak with a career coach today!