When Working Wardrobes was rebuilt after the devastating fire which destroyed our facilities in the winter of 2020, we knew that we must continue to serve clients and make a difference in the lives of job seekers, despite the challenges. At the end of 2020, we made it our goal to serve over 5,000 clients by the end of 2023, and we are well on our way. In 2022 alone, we will serve 4,500 individuals.   
The impact Working Wardrobes makes on the lives of individuals, families, and communities makes the hard work we put into our programs worth it. Nothing feels better than hearing a client tell us that after preparing with us, they landed the job.
Our Rebuilding Careers Program powers dozens of success stories each month. These wrap-around services provide job seekers with resources to aid them at many touch points during their job search – helping them overcome roadblocks on the journey toward meaningful work.
Working Wardrobes provides career readiness and development services, follow-up job retention services, workshops, electronic resources, critical needs assistance, IT training and customer service certification, and so much more. With these resources, our clients overcome barriers they face on the road to employment. Below are some recent stories of clients that were able to utilize Working Wardrobes' resources to embrace The Power of a Paycheck ™.
Ryan Lien Finds Career Success Through the Rebuilding Careers Programs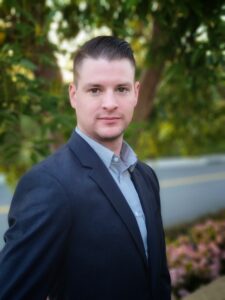 Ryan, a Veteran, recently graduated with an M.S. in Finance and was couch surfing while looking for full-time employment. He reached out to Veteran Affairs and they pointed him in the direction of Working Wardrobes. When Ryan contacted Working Wardrobes, he was exhausted by how slow-moving the job search felt. We understood his frustration and set out to help. 
Participating in Working Wardrobes' Peer Navigation and Job Lead Services helped prepare him, and in October, Ryan landed a lucrative job in San Francisco in investment advisory and risk management. This role is suited to his talents because as a Marine, Ryan is experienced with analyzing situations, acting for the good of his team, and working under pressure. Ryan shared "I felt Working Wardrobes cared along the way and wanted me to succeed just as much as I did. I feel like I have a renewed sense of purpose with a new career in a new city. I have a lot less uncertainty in my life now than when I started and I am excited for the future for the first time in a long time."
Ryan's biggest piece of advice for others that are struggling in the job market is to not be afraid to ask for help. "Reach out sooner than I did," he says. "Veterans can be stubborn when asking for help. Just do it and thank yourself later."
Congratulations, Ryan! We are excited to see where the future takes you.
Gabriela Alavarez Overcomes Physical Challenges to Begin a Job Search
Gabriela was diagnosed with Retinitis Pigmentosa, a genetic disease that slowly breaks down the retina of the eye, some years ago. Her sight has deteriorated to the point where she is now legally blind. Because of this, Gabriela's life took a 180° turn, leaving her to start from scratch with many things in her life, including her employment. "It's been a journey that has been very difficult," she says. "There are a lot of things I have learned and a lot of things that I continue to learn. It's changed my mentality and the way I feel about myself."
Gabriela was referred to Working Wardrobes through her counselor at the Department of Rehabilitation. After providing her with many resources, Gabriela said that the most valuable was a feeling of being seen and valued. "During a job search, you can start losing courage, your identity, and the way you feel about your life," she says. "Working Wardrobes has not only provided me with new clothing, but new batteries to continue my job search. They treated me like a person."
We continue to support Gabriela in her job search and can't wait to see what tomorrow holds for her.
Support Working Wardrobes in Rebuilding Career Success
Working Wardrobes empowers and prepares individuals for the dignity of work by providing resources to disadvantaged individuals, young adults, and Veterans so they can achieve the dignity of work. These services are provided at no cost to clients due to the generosity of Working Wardrobes donors. For more information, and to join the Rebuilding Careers Coalition, please visit https://www.workingwardrobes.org/rebuilding-careers-coalition/. When you join, you partner with a collective of individuals dedicated to bringing sustainable, life-changing employment to the residents of Orange County.