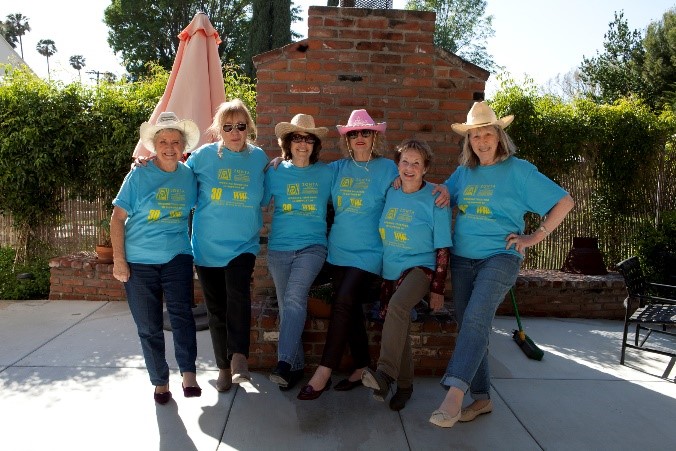 30 Strong! Success

Our first virtual fundraising event – 30 Strong! – was a success!  This event helped renew team spirit, fight the pandemic blues, get people outdoors, and enabled us work together to help people in our community receive the Power of a Paycheck.
In all, you helped us raise more than $76,000!!
Many participated between March 19 and March 28, with the love and intent of raising money for Working Wardrobes' Rebuilding Careers scholarship program over the 10-day period.  It was one of our most successful peer-to-peer fundraisers ever.  Thank you!
Rebuilding Careers is a scholarship program that helps the unemployed and underemployed in Southern California.  Scholarships include career assessment, job mapping, one-on-one job coaching, soft & hard skills job training, interview techniques, resume writing skills, job search assistance, job placement, and professional wardrobes to clients most effected and most in need.
Our sponsors were so important to the event's success, including the Presenting Sponsor, Pacific Premier Bank; Official Media Sponsor, Cox Communications; Official Apparel Sponsor, United Healthcare; Durability Sponsors, TLD, Boeing, and KPMG; and Strength Sponsor, HAT Collective.
Thank you to everyone who participated and contributed to the event!  While event donations are now closed, you can still support the Rebuilding Careers Scholarship Program by donating at the link below.
If you are out of work and need help, please call (714) 210-2460 today to schedule an appointment with one of our
career coaches.