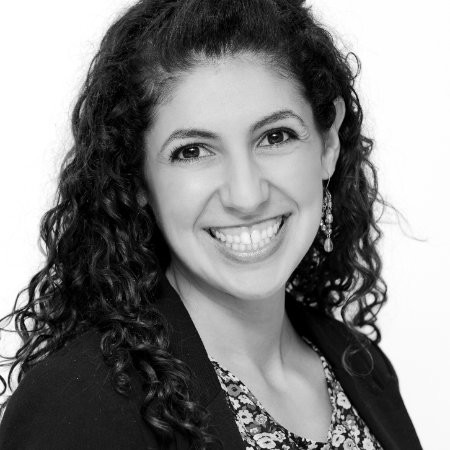 30 Strong!
An Exciting Fundraising Event to Support Working Wardrobes
By Christine Nassr, Event Manager

As a professional working in the field of events, it's easy to get caught up in the disappointment of having to alter or cancel plans, especially fundraising opportunities that benefit our clients.  Yet, moving to a virtual format has created exciting opportunities for us to engage with you, our supporters, in new ways.  Instead of focusing on "cancelling," we choose to reframe this issue and consider it one more electrifying plot twist in a period drenched in change!
Working Wardrobes serves men, women, young adults, veterans, and thousands of people on their journeys to employment.  There are thousands of at-risk people right here in our community who urgently want and need to get back to work.
A great way to join us is to participate in our virtual fundraising event: 30 Strong!  By participating, you can help people in our community receive the Power of a Paycheck.
How 30 Strong! Works

This 10-day event will take place between March 19 and March 28, 2021.  It's completely virtual, so you can participate from anywhere!  This also means it's the ideal way to get outside, build team spirit, fight the pandemic blues, and work together.  30 Strong! provides a safe opportunity to gather outside (masked, of course!) with friends, family, colleagues, and others you haven't been able to spend time with these last few months.  Band together to walk, bike, cycle, or hike, and compete against others who are doing the same.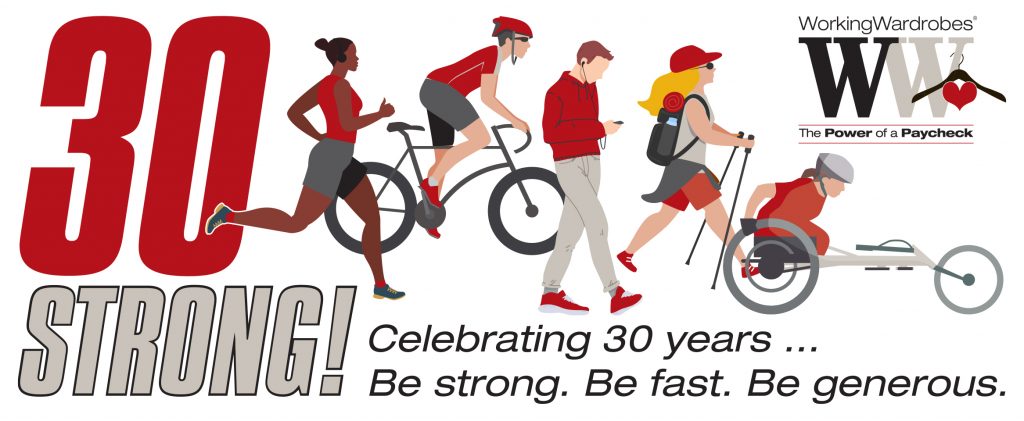 Register
Register and/or create a team. Remember, because the event is virtual, you can register from anywhere!  And, registration is complimentary.
Fundraise
After registering, fundraising can begin.  Each participant is encouraged to raise at least $250.  Top fundraisers will receive exclusive prizes.
Compete & Have Fun
Compete against other individuals and teams in both outdoor and Zoom challenges, all while battling for prizes and glory!
Support Our Clients
Each teams' impact will help our Rebuilding Careers initiative, a scholarship program that helps the unemployed and underemployed right here in Southern California.  Scholarships include:
Career assessments
Job mapping
One-on-one job coaching
Soft & hard skills job training
Interview techniques
Resume writing skills
Job search assistance
We invite you to join us in helping to get our deserving clients back to work.  Don't miss your opportunity to participate and support our mission.  Register today!
Sponsorship opportunities are available today.  Support our Rebuilding Careers scholarship program with a sponsorship level that works for you.
For questions or more information, please contact me by email at christinen@workingwardrobes.org or by phone at 714-210-2460.
Thank you so much, in advance.
Sincerely,
Christine Nassr
Event Manager
Working Wardrobes