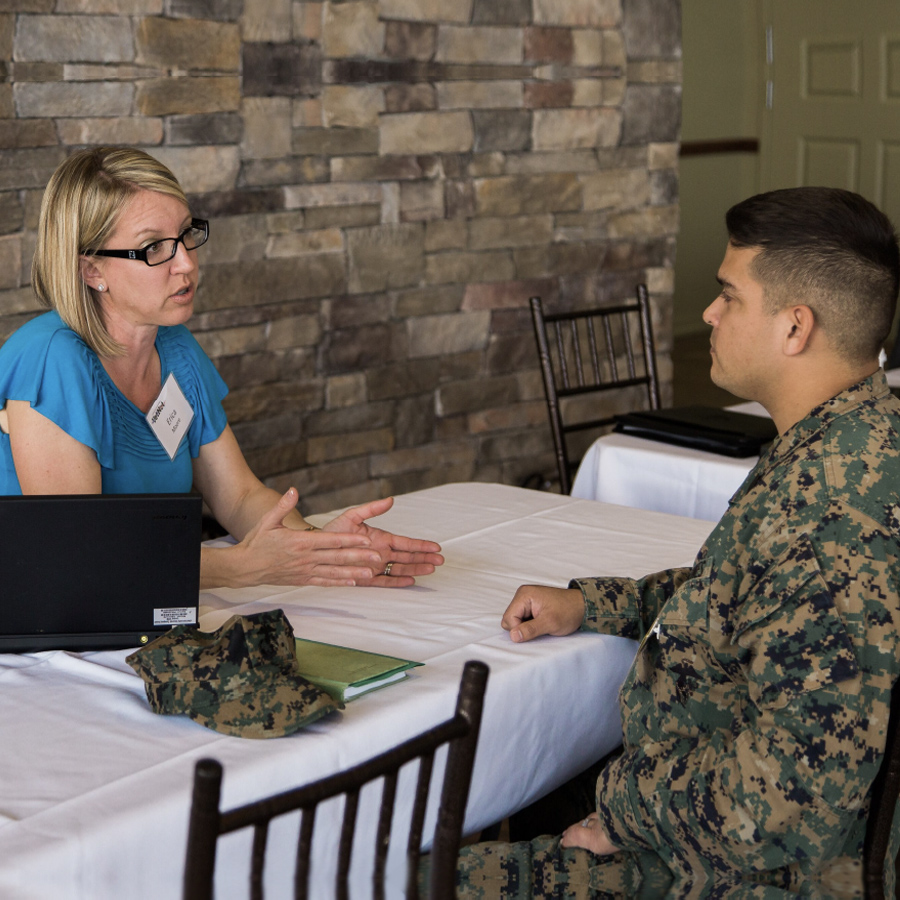 Time. Talent. The Power of a Paycheck
Every Working Wardrobes team member plays a vital role in delivering on our mission and bettering our community, and each one is as impactful as our wonderful team of volunteers.
We would not be able to serve clients as they journey to jobs without the support of volunteers. Beyond empowering us to provide career development services to at-risk individuals in our community, volunteers help offset the financial costs that come with serving thousands of clients each year.
In fact, nearly 240 volunteers donated their time and talents to Working Wardrobes in July 2021 alone, committing 2,871 total volunteer hours (that's an increase of 42% compared to June!)
The financial impact is significant.  In July, volunteers saved our organization over $96,000 equating to $33.51 per hour – the savings of which were funneled directly into the services we offer at-risk men, women, young adults and veterans who simply want a better way of life.
Volunteers can participate in many ways at our six physical locations throughout Southern California, including four retail stores, the Working Wardrobes Career Success Center, our Donation Center and online through our virtual platform for workshop career coaches.
Our volunteers range in age and experience, from high school and college students to retirees, to those wanting to lend their professional expertise or those seeking experience for workforce re-entry.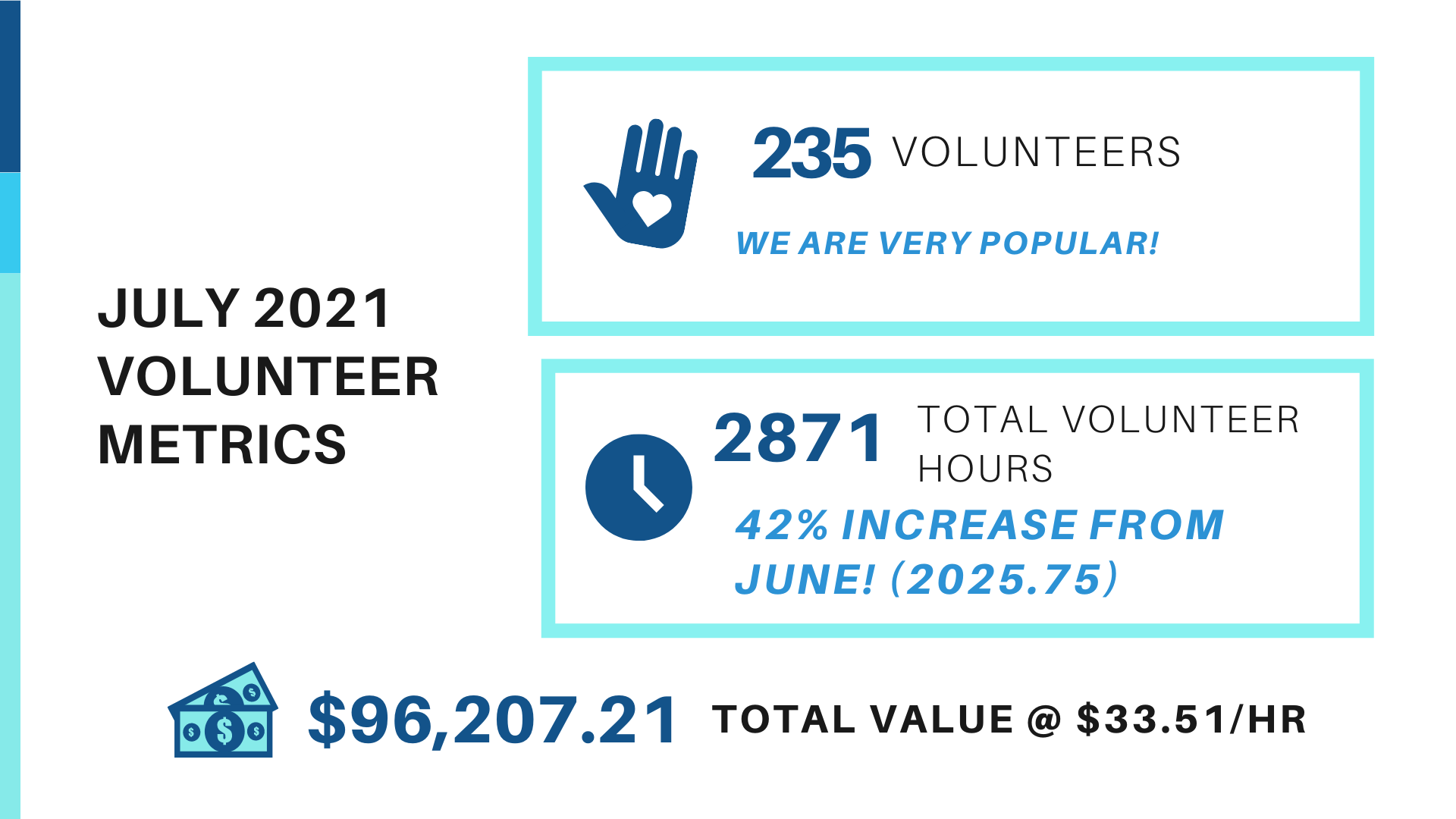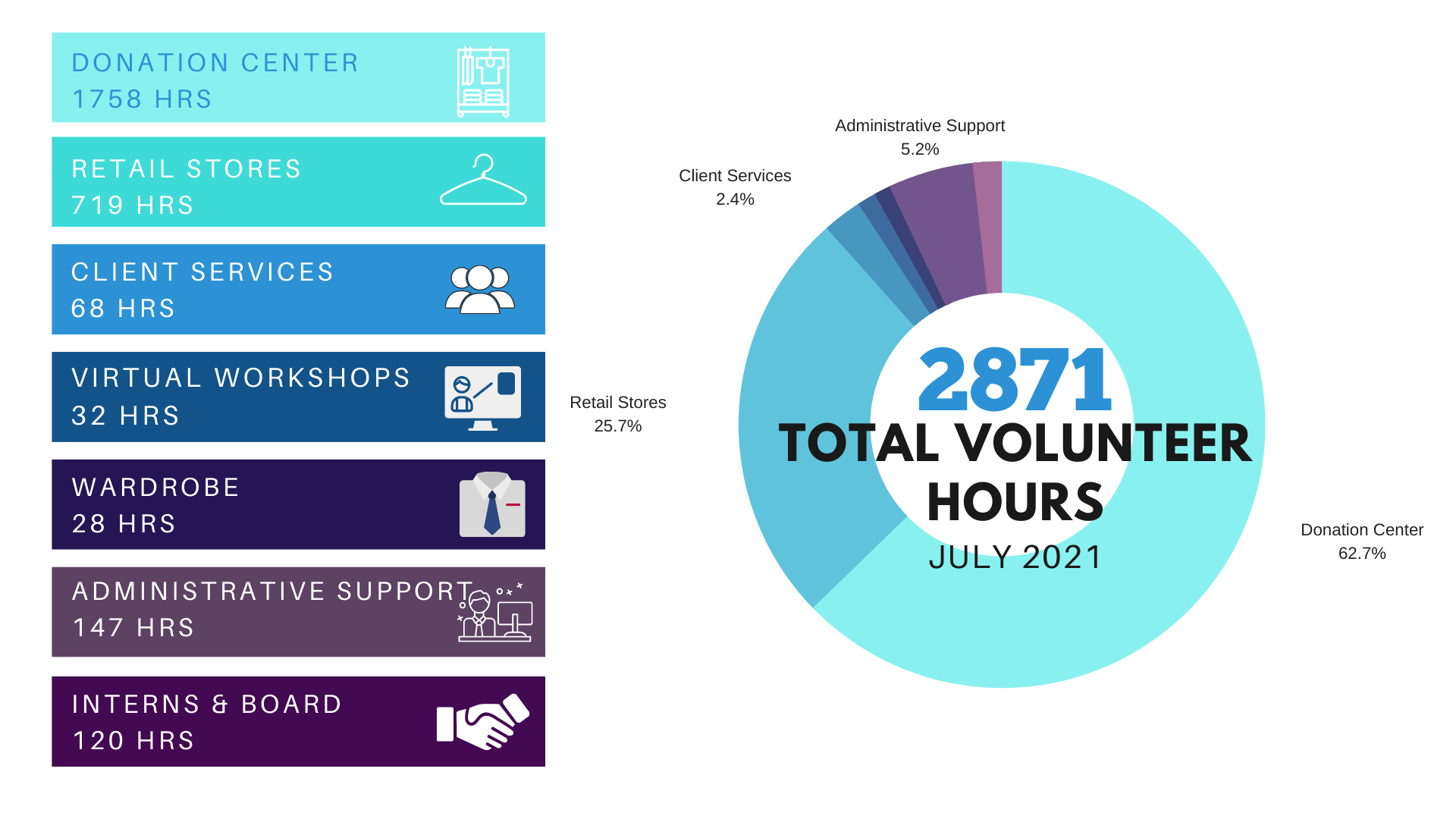 Both interns and volunteers often find us through our website and several host websites such as VolunteerMatch, OneOC and local universities. We also work with community partners and agencies throughout Orange County to recruit volunteers. These entities include OneOC Court Ordered programs, workers comp programs, business organizations, community service organizations and other nonprofit organizations with work experience programs.
In any given month, over 150 volunteers generously contribute an average of 1,750 hours of their time in our Donation Center, helping to process donated clothing and accessories for The Hanger stores (our concept boutiques and outlets.)
What's more, a majority of our personal shoppers and retail staff are volunteers. We average only one to two paid staff members at each retail facility which means that when you see a staff member as you enter one of our stores, they're likely a volunteer!
Without volunteer support, we would not be able to give men, women, young adults and veterans the skills, knowledge and confidence they need to succeed on the job and in life!  If you would like to volunteer at Working Wardrobes, please visit https://www.workingwardrobes.org/volunteer/.
Our sincerest thanks go to each and every Working Wardrobes volunteer who drives our mission.  You are so very much appreciated.
Are you, or someone you know, out of work?  Do you need help?  Please call (714) 735-4409 to speak with a career coach today!