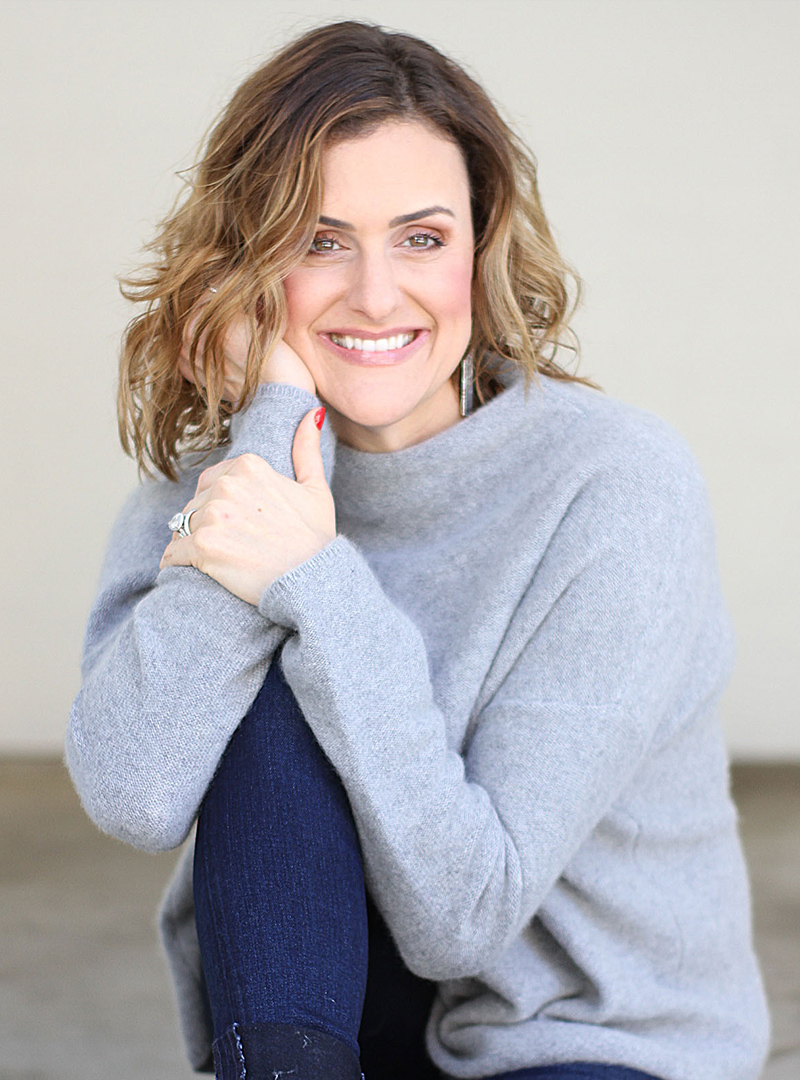 Virtual


Smart Women Series

with
Kelly Lam
Kelly Lam is a wellness expert and founder of The Whole Purpose, a company that offers individuals and corporations an innovative approach to physical and emotional wellbeing. Her passion and expertise combine to create a unique connection with her clients that stems from her own personal journey towards wellness, coupled with the desire to empower others to live happy and healthy lives.
Join Jerri and Kelly in a three-part series of Virtual Smart Women events that are sure to give you positive energy, great ideas we all need these days and thought provoking concepts to share with others in your lives.
The workshops will be on Zoom (details to be provided) and the series is FREE to all participants.
Register to join the workshops.
Workshop 1 • Thursday, April 23 at 4 pm

The Quarantine Fifteen!
How not to gain 15 while sheltering in place. Kelly will share fun and energizing tips that everyone can put into practice while we're spending a lot of time at home. For those of us who are too close to the refrigerator, Kelly's ideas will be sure to delight and encourage us!
Workshop 2 • Thursday, May 7 at 4 pm

Your Home has a Gym in it!!
It's True and Kelly's Got Tips You will never look at your kitchen counter in the same way!! Kelly can take the most user friendly ideas and share ways to stay physically fit and happy – and you won't be paying a penny for equipment!
Workshop 3 • Thursday, May 21 at 4 pm

What Will our New Normal be?
Tips on Making our Re-entry. One day (hopefully soon!), we will find ourselves in a new normal, ready to walk into our offices, our neighborhoods, our schools and our shopping centers. We want to think about who we want to be and how we can communicate to our office mates, our colleagues and our friends, the new people we are and the new approaches we have to work and life. It will be about making Mindful Transitions.
Workshop 4 • Thursday, June 11 at 4 pm

Slimmer Summer Times
Did you put on the Quarantine Fifteen? It was so easy to do add pounds while we sheltered in place.  Now, if you want to slim down for summer, join Jerri & Kelli as they discuss fun – and easy! – ways for clean, summer eating.  It's sure to be a delicious discussion on how to eat healthy this summer and beyond!
Workshop 5 • Thursday, June 25 at 4 pm

Looking for Local Hot Spots?
We all need a break!  Who's ready to get away? No need to grab your passport for this session! Join Kelly & Jerri as they discuss getting out of the house (and possibly out of town!) by sharing ideas how to find some of the best local spots for a getaway.  Romantic.  Family Fun.  Adventure. You'll find it all in this series finale!